Best Extreme Action Summer Camp in Southern California
Have you ever found footprints on your walls? Bike tire black marks on the driveway? Does your child think the backyard deck exists for practicing his ninja skills? Consider a summer camp focused on the thing that threatens to either break your house or your child. Check out the best extreme action summer camp in Southern California.
Read on to learn how your favorite kids will burn energy for an entire week.
Ride ATVs
If your kids crave speed and noise, not to mention the smell of exhaust, they will find their fix. They will learn how to operate an all-terrain vehicle (also known as a quad or a four-wheeler).
Your camper will learn the necessary skills to ride the ATV on challenging courses and have a blast in the process. Helmets will keep their brains safe along with excellent instruction.
Climb Challenging Rock Walls
Do you have a monkey in your house? Have your children figured out ways to climb to the top of the trees in your yard?
Behold, the rock wall. Your camper can tackle challenging rock walls with appropriate safety equipment of course.
Our instructors will help your camper learn how to ascend and descend challenging walls.
The climbing wall will give your camper a mental and physical workout. Where does that next foot go? Where do I put my hand?
As your climber works his body, lifting his body up one hold at a time, he'll work his mind, deciding one step at a time what to do next so he doesn't fall.
And again, your camper will have a blast.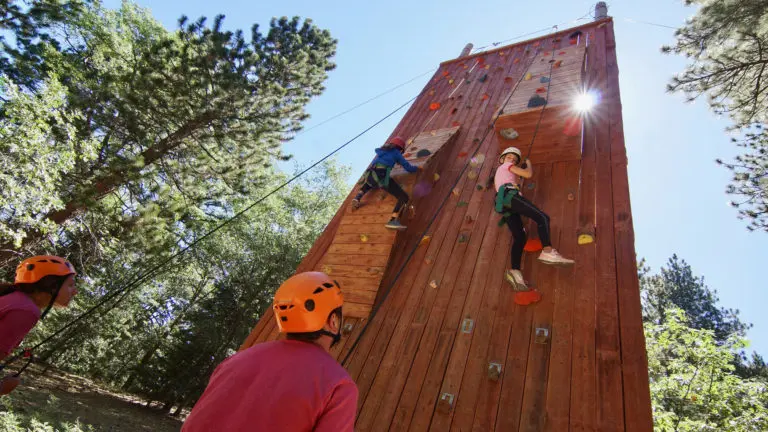 Battle with Lasers
If your camper enjoys running, hiding, and then running some more, he or she will enjoy the laser tag battles that take place at our extreme action camp. Campers will receive the necessary instruction and then move into laser tag with their friends.
They'll run, dodge, and have a blast while blasting each other with lasers.
Get Dirty Mountain Biking
Fun at an extreme action camp takes place on four and two wheels. Mountains or at least mountain-like hills will surround a good extreme action camp.
Your camper will learn to climb single tracks with ease. Mountain biking has its own set of challenges, including how to climb without stopping and descend without falling. Your camper will learn about shifting up and down a hill effectively.
Battle with Paintball
Like laser tag, paintball will give your little action lover another outlet for running, dodging, and shooting. Paintball has the added effect of messy paint and the sting of paint bead.
As with the other activities, campers will have the necessary safety gear and instructions. They will learn strategy and safety. This will increase the likelihood of finishing the day with just paint marks on their clothes.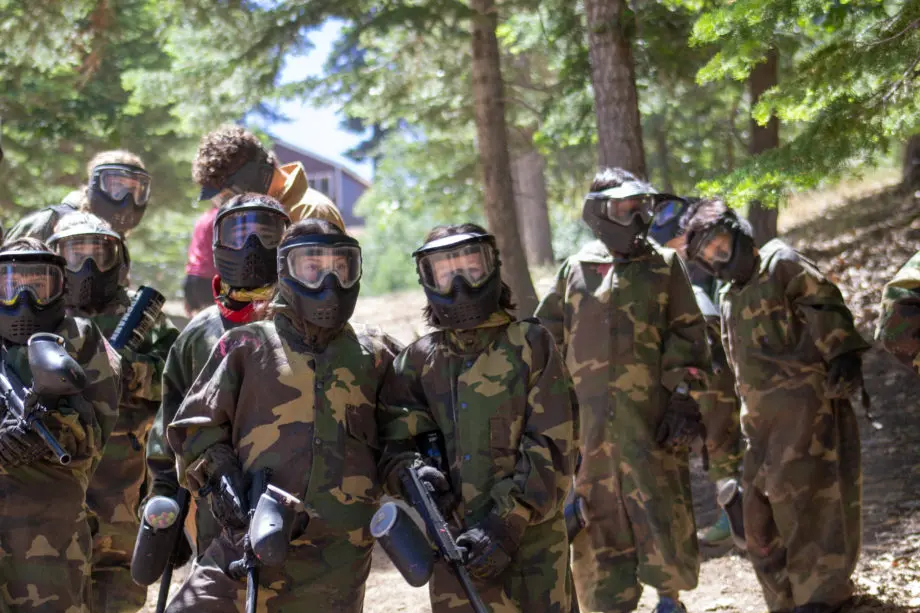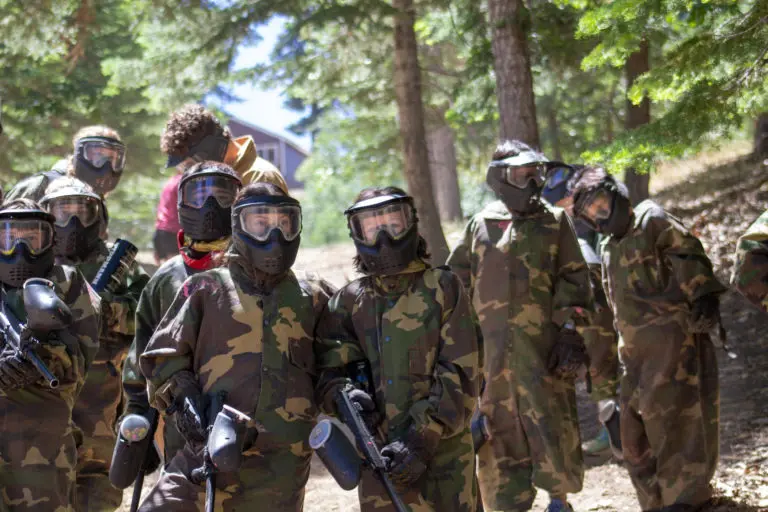 Take a Swing with Rope Courses
Extreme action camps should have challenging and fun ropes courses. This camp has both a low and a high ropes course. With five separate courses, extreme action camp can accommodate a variety of ages and skill levels.
Find Speed with Skateboarding and Rollerblading
Four wheels, two wheels, and eight wheels all come with a full experience at extreme action summer camp. Camp can provide campers with skateboards and rollerblades.
Campers will learn to master the halfpipe and rails on the multi-purpose blacktop area. Staff can quickly convert the blacktop from a basketball court into a skate park.
Build Friendships and Reinvent Yourself
Send your kids to camp to do more than give yourself a much-needed break. You will receive a restful week not worrying about what new game your daredevil has set up in the backyard.
But your daredevil and extreme action loving kid will also find something: friends with the same crazy love.
Camp means playing, eating, sleeping, and just living day in and out with the same people. It means kids will receive a much-needed break from the ones who worry about them most. They can bond with other kids from all around the country who love to jump from dangerously high places as well.
Environments shape people. Maybe your child is known as the quiet kid or the studious kid or the rambunctious kid. Often a child's environment will shape him, and he'll find himself with a specific label.
When you change your child's environment, he can reinvent himself.
Camp can really change a child's life.
Sleepover camps give children the chance to break out of the mold their previous environment put them in.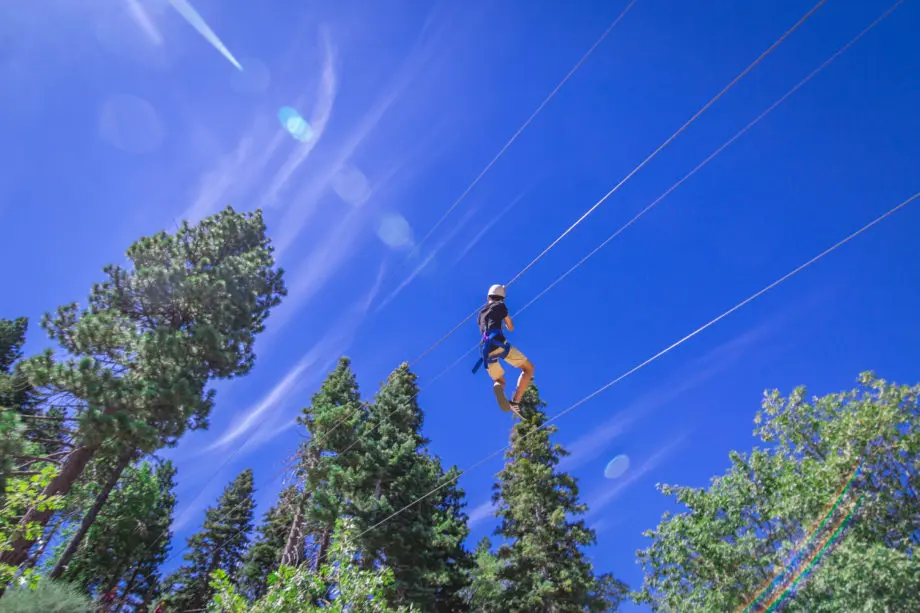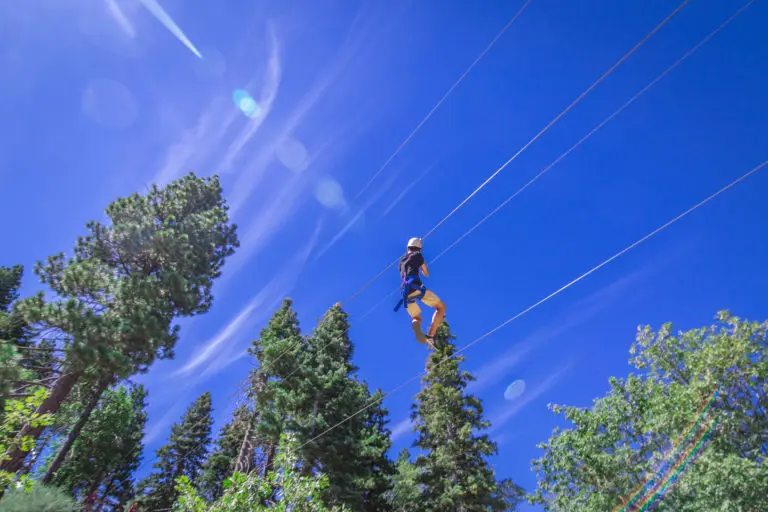 Safety Matters
Extreme action summer camp provides more than just a basic first aid kit to keep our campers safe. We provide the necessary safety equipment like harnesses, helmets, elbow, and knee pads.
We also have registered nurses at camp 24/7.  Additionally, we're prepared for emergencies. The community hospital is a mere seven miles away and urgent care is 12 miles away. The fire department, police, and EMTs are three miles away.
All emergency personnel is just a short drive away. Additionally, all of our staff carry radios 24/7 to stay in regular communication when out on bike trails or in more remote parts of the campground.
The Best Extreme Action Summer Camp
You have dozens of camps to choose from. If your child has shown a propensity for adventurous activities, consider extreme action summer camp.
If your child spends most of his time reading or living by the light of a screen, consider extreme action summer camp. He may just reinvent himself and learn to live without the blue light.
Each day extreme action summer campers end the day with dirt under their fingernails and energy well spent. If you're interested in sending your child to the best extreme action summer camp in Southern California, click the chat button to the right!
Not What You're Looking For?
If this specialty didn't absolutely blow your mind, take our quiz or give us a call to find one that will!