Open Summer Camp Positions
There is no such thing as a general counselor at Pali. Instead we have specialists.
This is because every counselor needs to be exceptional and must have a high level of skill or experience with one of our 29 specialties in order to work for us.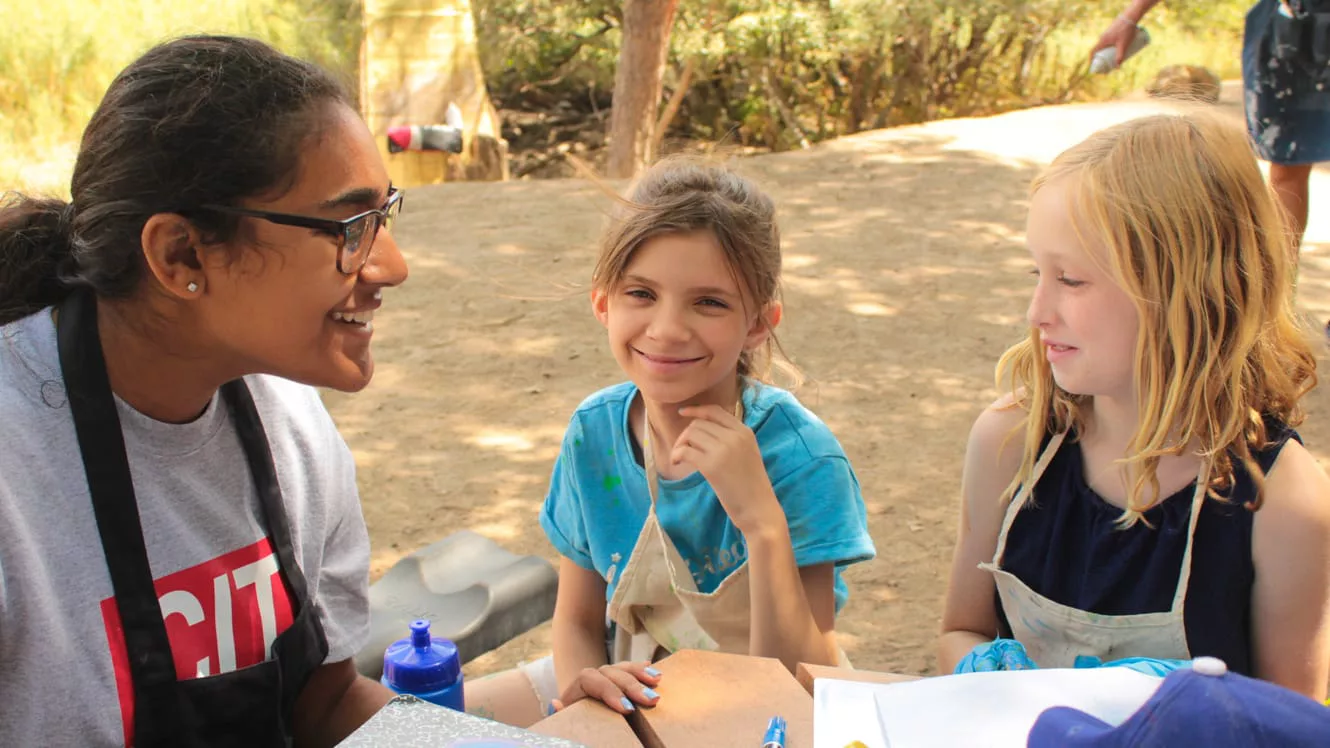 Frontline Staff
Specialty Counselor
Must be at least 18 years old by the start of staff training
Will work within their assigned specialty for the entirety of the summer unless otherwise assigned. In addition to a specialty they will also care for a cabin of up to 10 campers with at least one other counselor
Will be assigned afternoon electives to teach/conduct on a daily basis. Electives placement is not based on specialty assignment
Be ready to work with ages 8-16
Commit to a full season May 31 – August 16
Meet all standards listed in the general Job Description
Support Staff
Group Leader
Oversee and support 3-4 cabin groups
Complete daily check-ins with all campers and counselors under your supervision
Reports directly to the Head Counselor
Must be able to complete tasks as assigned by the Head Counselor
The first level of support for in-cabin counselors
Collect contraband
Specialty Director
Oversee the proper implementation of the curriculum of their specialty
Responsible for feedback to and development of staff under your supervision/ within your specialty
Reports directly to Program Director(s)
Nurses/Health Services (RN/LVN/LPN)
Distribute and Document all medications
Address all camper and staff member healthcare needs
Transport campers and staff to urgent care and other needed facilities as required
Must have a valid license to practice within the state of California
Communicate with parents in regard to any and all medical needs prior to and during a campers stay.
Upper Cabinet
Head Counselors
4 total (Junior Boys 8-12, Senior Boys 13-16, Junior Girls 8-12, Senior Girls 13-16)
Parent liaisons, regularly communicate with parents before and during their camper's stay with us.
Cabin assignments for both staff and campers in assigned area
Coordinate parent calls
Lead disciplinarian
Dining hall logistics
Responsible for all evaluations for counselors in their village
Directly supervise teams of Group Leaders
Program Directors
Two types: Action and Creative
2 Action Directors oversee the following specialties: Secret Agent, Extreme Action, Girl Power, Motor Sports, LARP, Ninja Warrior, Circus, Hollywood Stunts, Water Sports, Wacky Sports, Wacky Science, Flight Club (Aviation), CIT
1 Creative Director oversees the following specialties: Film, Broadcast, Fine Arts, Culinary, Acting, Fashion, Dance, Street Art, Comedy, Movie Makeup, Wacky Science, DJ, Magic, Rock Star, Potions & Lotions
Entertainment Team
In charge of all daily evening programs
Run all meals and supplemental mealtime program
Create and set up Midnight Delight every week
Transportation
Handle all logistics of camper drop-off and departure.
Coordinate airport drop-off and pickups with parents
Train all staff drivers
Electives
Schedule and staff electives on a daily basis
Ensure campers are getting the electives they want
Ensure all equipment is where it needs to be before electives begin
Weekend Coordinator
Plan Saturday activities on site for all campers staying over
Oversee logistics of preplanned offsite trips
Infirmary Manager
Oversees and manages all health care staff
Ensures appropriate care has been provided as needed and parents have been communicated with if required