Best Fashion Design Summer Camp in Southern California
Fashion is a lucrative industry. People think its cutthroat, but success in it is more about sticking it out and starting young.  If your child is really passionate about it and you want them to succeed – start them early with professional-level skills.
But where do you get those skills? How do you teach your child to draw patterns, cut fabric, hem and sew when you have no idea how to do it yourself?  
Send them to the best fashion camp in California! Pali Adventure's fashion camp, in particular.
Here's why you should make that investment.
Start with the Basics
Before you go from sketchbook to drawing actual patterns, you have to learn about silhouettes and fabrics. You could draw a sketch for a lace dress, but if you want it to have structure – you'll need another fabric underneath.  When it comes to fabrics, there's a difference between knit fabric, crochet, silk weaves – and those are all things your child will learn.
After that, and before your child so much as touches a pair of shears, they'll learn about how clothing fits and which textile works for which shapes. If you've ever watched any sort of fashion competition where sewing's involved, you know this is essential information.
Encourage your child to bring whatever sketches they already have. The skilled counselors will help them refine those dreams and (potentially) make them a reality.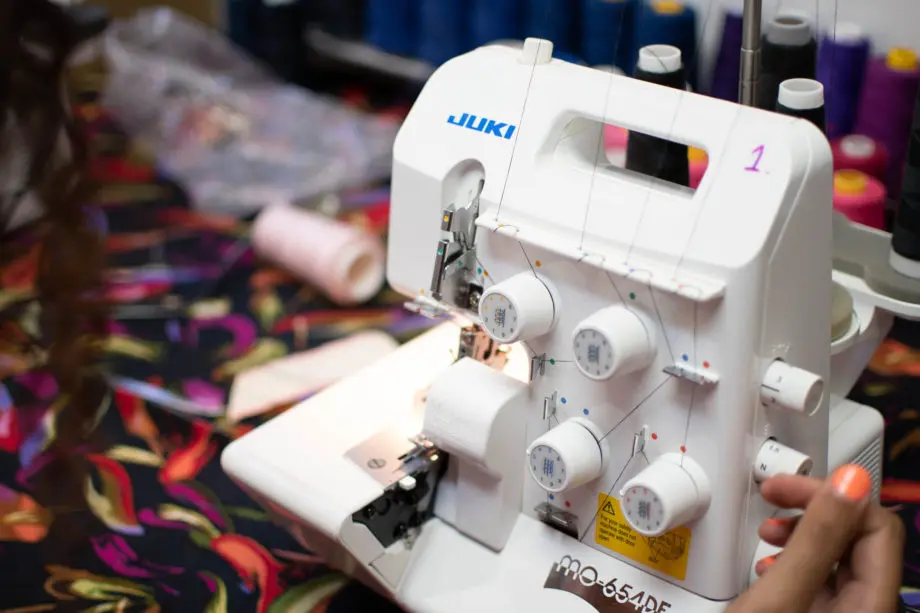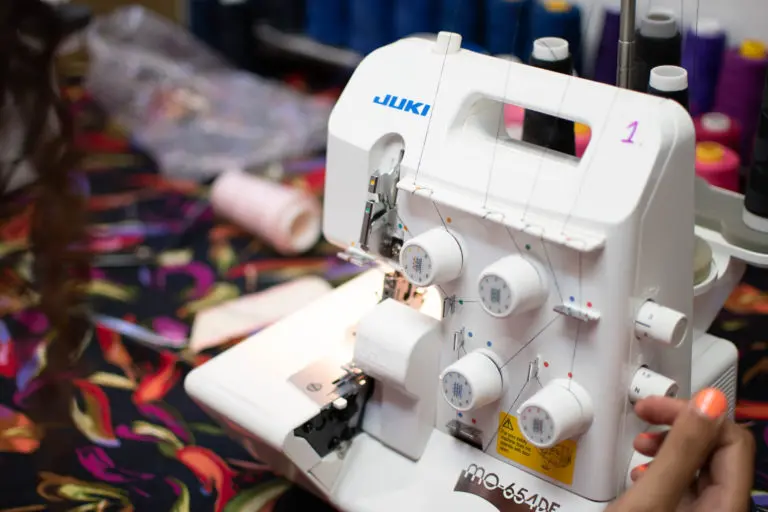 Learn to Draw and Cut Patterns
Even if you know how to sew, most of the time you have to buy your own patterns. It takes a true designer to look at another piece of clothing and understand how to take it apart and recreate it.  This is where that sketchbook your fashion-designer-in-training already has can come in handy.
They can take a design they sketched and learn how to divide it into panels. Panels are what the separate pieces of a pattern are called before they're put together. Then, they'll learn how to fit each panel together and hide things like seams for a cohesive looking garment.
Attaching different panels is more complex than it sounds. For example, you have to figure out ways to minimize seams, without making the cut lay awkwardly on the body.  Think about a well-tailored shirt, for example. How many panels do you think it took to create that?
If you get into more complex design elements, like tucks or pleating, that takes even more knowledge.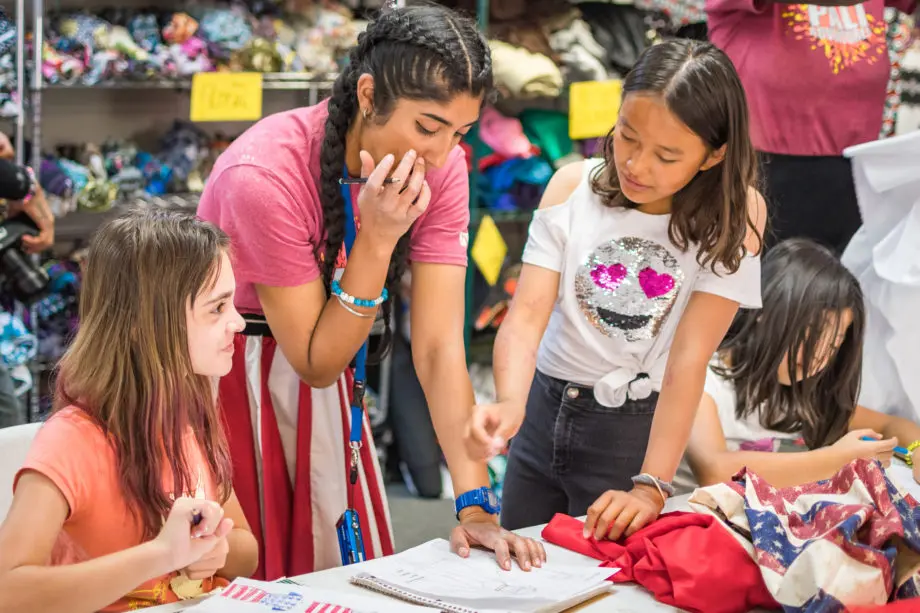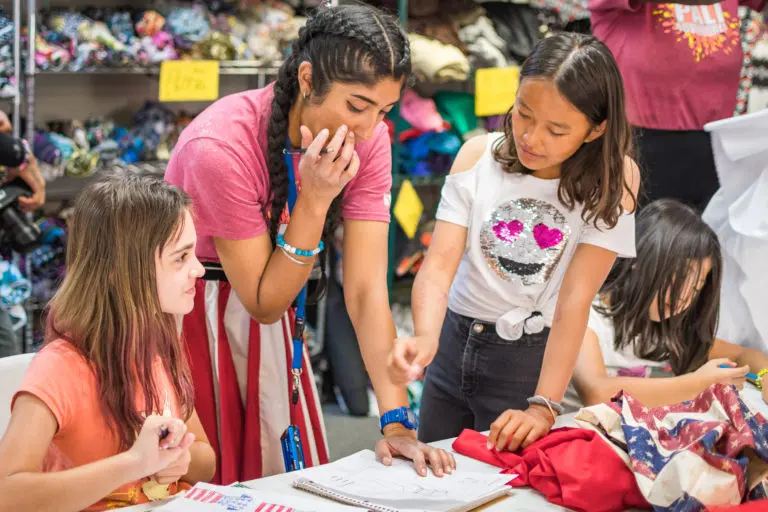 Learn Sewing Machines and Stitches by Hand
Most designers learn how to sew on sewing machines, but that doesn't mean hand stitching is completely out.  Couturiers still finish every garment by hand. There are some fabrics so delicate and some work (like embroidering beads on fabric) that has to be done by hand.
When you're sewing something, you need to learn how to pin it in place, which is a very precise act. If you get so much as one-eighth of an inch off when you're pinning, you end up with three inches of uneven fabric towards the end.
Our counselors can help your child learn to be precise for good end results. Not only does this add to their skill base, but it builds their confidence and teaches them what they're capable of doing.
When they're done learning about hand stitching, they'll need to learn about working a sewing machine.
Which textures and fabrics need which kind of stitching? How do you thread a bobbin correctly? Back stitches and speeds are all things a designer needs to know.
Your child will learn the basics of sewing machine mechanics during their time at camp.
Learn Tailoring and How to Finish Designs
Models don't walk into a runway show, put on clothes, and walk down the runway.  They have at least one, if not multiple, fittings for the clothes they'll be wearing beforehand.  
At the fittings, designers and their assistant's pin and things to hang just right on the models. After the models leave, they go back and sew the garments where they've pinned them.  
Finally, designers add last minute designs, like beading and bedazzling. Those added elements are what take a black t-shirt, to the must-have fashion piece of the season.  While your child won't have the pressure of a high fashion runway show, they will have the opportunity to show off their work at the Pali Showcase.
There,  for the appreciation of all, they'll wear and show off the designs that they've been working on all session.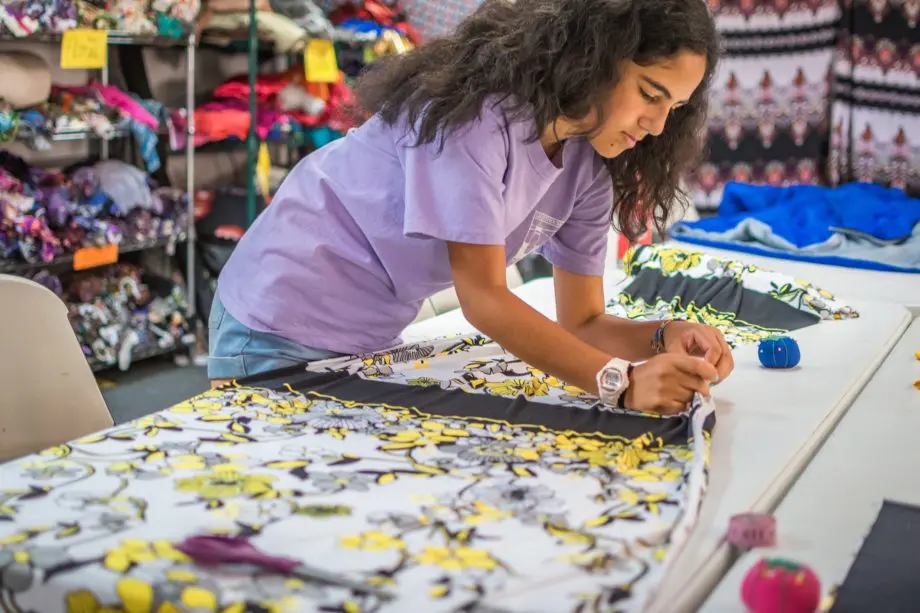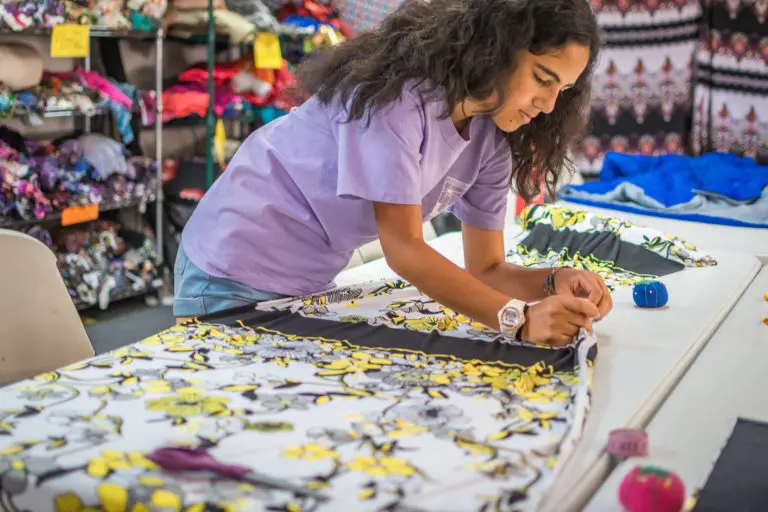 Not Just About Fashion
Not only is fashion camp tons of fun. but it sets children up for success. Even if (and this doesn't happen often) they decide designing was a phase, they'll build the confidence they can use in all parts of their life.  Confidence doesn't exist in one niche or skill-set only.
In addition to spending their mornings with other like-minded fashion campers, your child can stretch their abilities with any or 70+ electives. So they can learn to rock-climb, jump in the pool or learn to cook, too!
Evenings are spent in our all-camp activities, like our campfires, the ever-popular midnight madness dessert bar or even water wars.
The Best Fashion Camp
With everything they learn at Pali Adventures, they'll have a jumpstart on their dream career – or beloved hobby. Even if your child decides to be a surgeon when they grow up – those stitching techniques will come in handy.
To give your child the chance to dive into their potential this summer, you won't want to miss the best fashion summer camp in Southern California. To learn more or to sign up for our next session, contact Pali Adventures.
Want more information now? Contact us to speak with a Parent Liaison.
Not What You're Looking For?
If this specialty didn't absolutely blow your mind, take our quiz or give us a call to find one that will!