Best Film Camp in Southern California
Coming soon to Blueray and DVD– your child's creative vision! If your child would love to hear those words before their film title, then you need to get them to Pali Adventures, ASAP.
Even if your kid doesn't know what a reel of film is (who does, these days?), but they really love movies – they'll thrive in this camp specialty. Our counselors are used to working with all skill levels and your child will excel under their leadership.
Want to get your kid's work onto (our) silver screen? Enroll your child in the best film summer camp in Southern California today.
Here's what their experience will look like.
They'll Create a Short Film
If your child has always played around with your phone camera or even directed their siblings in little skits – why not make it more official? At Pali Adventure's Film camp, they'll create their own short film.
And when we say create, we mean create! They'll do everything from study classic films to learning about character development.
Special effects? That's no problem for our film adventurers. Learn what else your director in training will do at camp below.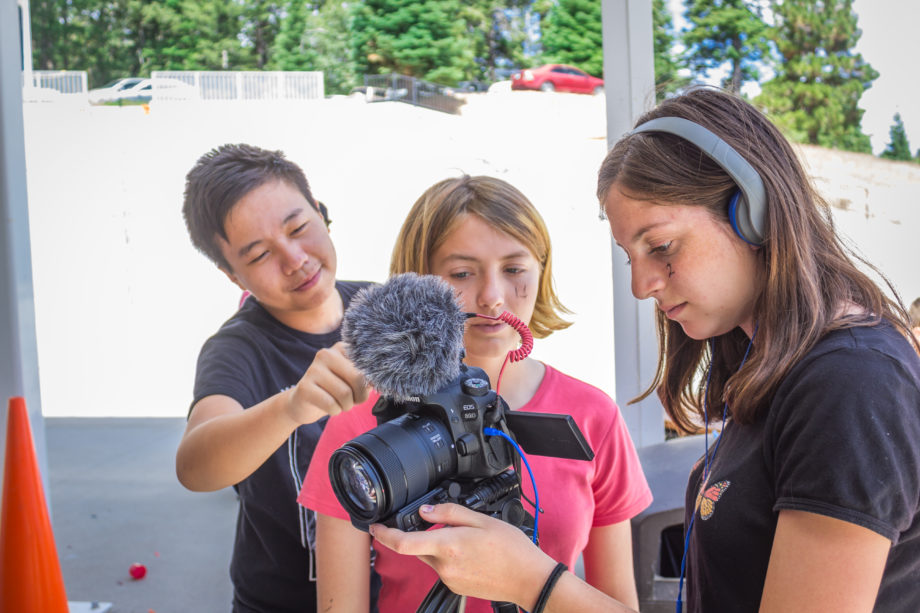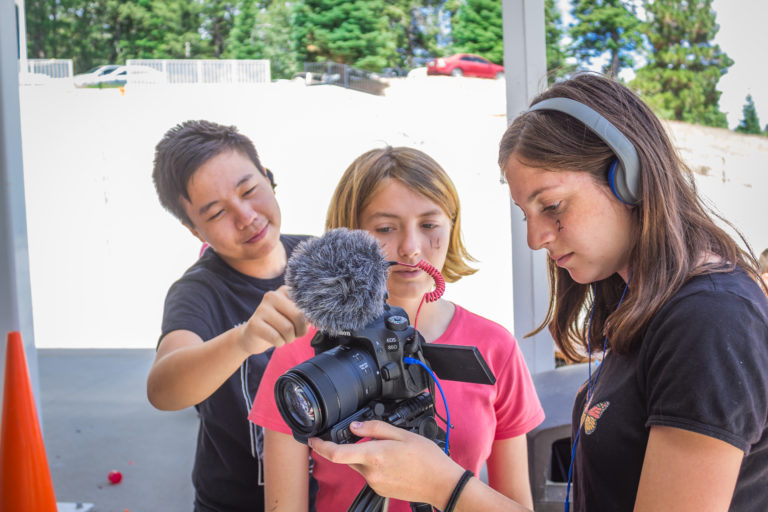 They'll Use Up-to-Date Equipment
Think back to the early 2000s, when everyone had their own handheld video camera. They still took little tapes and they always ran out of charge right when you needed them most.  Your kids won't be using those almost 20-year-old dinosaurs.
Whether it's a go-pro or a professional grade camera, they'll learn how to work with what the pros use. That means doing everything from setting up shots to learning how to transfer footage for editing.
When it comes to editing, we're not talking about the programs that come preloaded on your computers. They'll learn to work with the best software on the market.
They'll Write Their Own Scripts
Scriptwriting isn't just a film-related skill. To write a good script, kids need to understand how people interact. That's the basis of good dialogue — when the script mimics a natural rapport between two or more people.
So not only is it a good creativity exercise, that will strengthen general writing skills, but it's a good way to practice social skills.  Another part of filmmaking is directing. You can write the line one way, but if the actor doesn't deliver it in the way you've imagined, it changes the entire meaning of the scene.
Directing is another social skill entirely. Your child will learn to give feedback in a kind and helpful way while working with different personalities. Even if they don't choose to pursue film as a career, learning to work with people and give helpful direction will serve them in their future.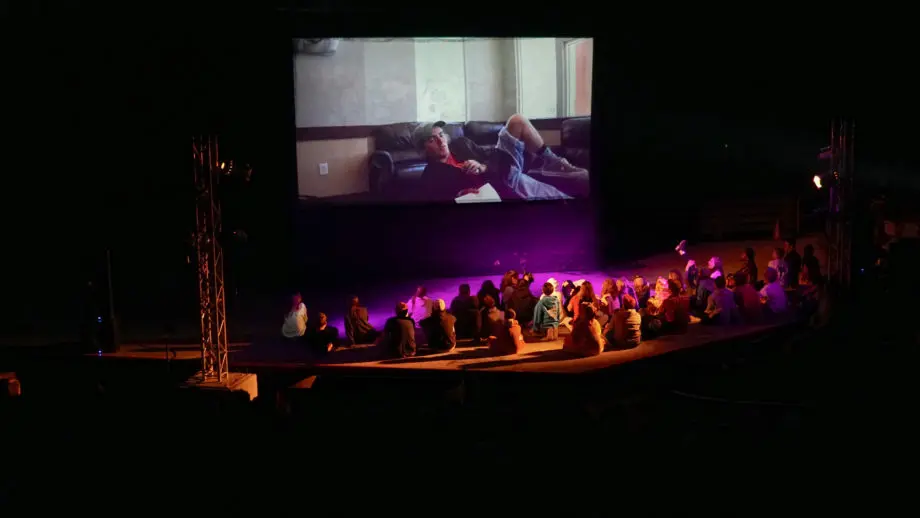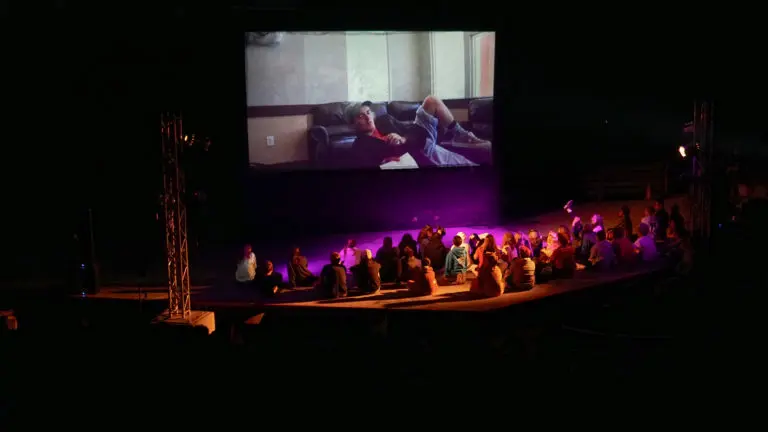 They'll Learn to Spot and Cast Talent
Have you wondered, until this point, who's going to act in these short films? The answer is … other campers! Our campers from the acting program will try out for different roles in short films.  The result? A win-win portfolio piece for your budding director and the actor.
Being able to pick their actors (within reason) brings your child's dream to life even more. They can cast the best of the group, or someone who resembles the character they've written.  Casting, too, involves giving feedback in a kind and constructive way.
Working on a film together is a true test of teamwork. Kids of all ages can benefit from practice at that!
They'll Learn How to Shoot Scenes
If you've ever watched the movie Apocalypse Now (not kid-friendly) you should know something about shot framing. Every single shot in that film was carefully planned to tell a story. If you pause the movie at any point, the shot on the screen will be a work of art.
That's the magic of framing. Your child may not be Francis Ford Coppola, but they'll learn how to set up the best shot possible.  After that, they'll learn composition, like how to fit people in a frame and where to set up the camera for different scenes.
Then they'll learn about sound and lighting, what a boom is and how to front or spotlight depending on the situation.  They may even break in their Foley skills!
They'll Learn How to Use Stock Footage
Unless you're in the film industry, you never think about stock footage. If you're shooting a movie in California and you just want to show that there is a beach — but you're not necessarily filming there, you don't have to go there.
You can, instead, use stock footage of a beach that someone's already shot. If you can get away with it, it's more cost effective than packing up equipment and getting out to shoot. You don't have to depend on the weather or the time of day to get the perfect shot.
Pali Adventures uses professional editing and stock footage packages to make your child's work look its best.
They'll Learn About Special Effects
There's nothing that action directors like Michael Bay love more than explosions.  However, setting things on fire is generally frowned upon. Our Film Camp teaches your child to use special effects.
There's something about creating something dangerous without putting anyone in harm's way that's so cool. That's just one thing you can do using special effects. Kids will learn how to use special effects relevant to their specific project and storyline.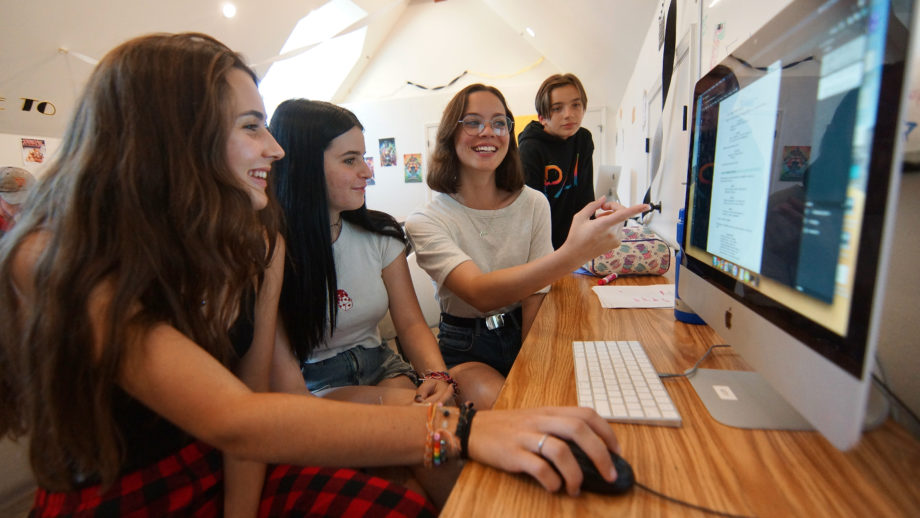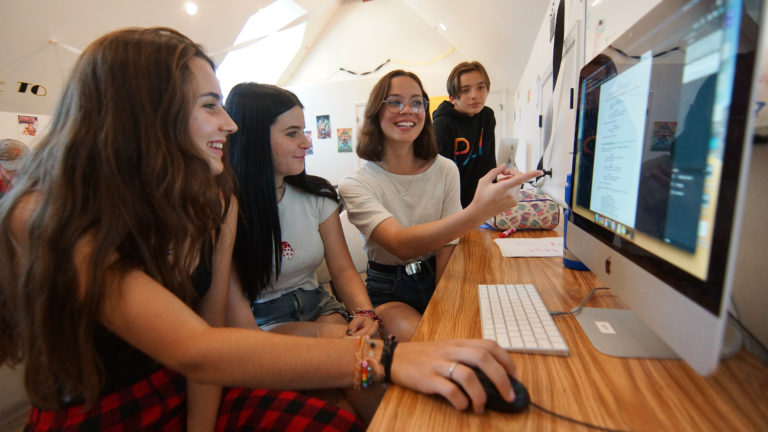 The Best Film Camp
Like we alluded to, kids learn how to collaborate and give/take feedback when working in the film specialty. They'll flex their creative muscles, critical thinking, teamwork, independence, and performance skills. It's a lot to fit into summer – but they'll do all that and create a film for their portfolio.
Then they'll show their film at our famous Pali Showcase, where each camper has the opportunity to show off what they've made.
Ready to enroll your budding Hitchcock, Spielberg or Penny Marshall? Click the chat box to the right to get started.
Not What You're Looking For?
If this specialty didn't absolutely blow your mind, take our quiz or give us a call to find one that will!