Best Motorsports Camp in Southern California
Would you describe your child as a daredevil? Or at least someone that likes to go fast? If you have a kid who doesn't seem to be scared of anything, they'll love our motorsports summer camp.  If your child chooses this camp specialty, they're in for a week of fun, learning, and high speeds. But don't worry – they'll be equipped with every piece of protective gear we can fit on them.  If the pros wear it, your children will wear them too. They'll have the chance to ride ATV's, dirt bikes, and even go on field trips to race go-karts. Ready to learn more about what your adrenaline junky will do?  Learn about our heart-pounding racing camp below. 
We Have 3 Custom-built Tracks 
Your child won't just be going down any boring dirt road or around a field at camp. At least, not if they go to Pali. We have three custom build race tracks, each one with unique challenges.  No matter which of the three they're on, they're in for an exciting ride. Even if it's their first time driving anything with a gas pedal.  Speaking of first-timers and young drivers, our ATV's and bikes are specially made for children's bodies. They're smaller and less powerful than an adult model, so they keep your child safe and secure in their seat.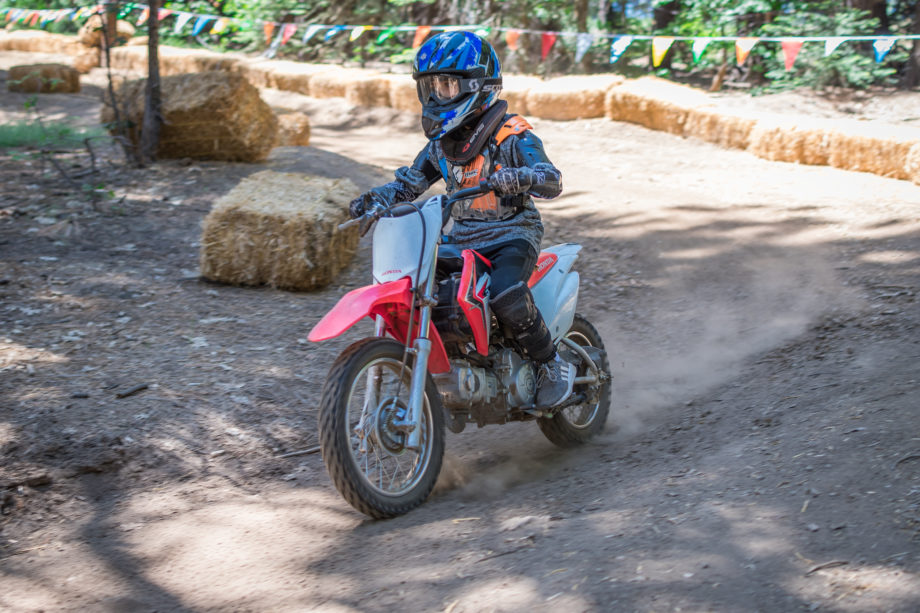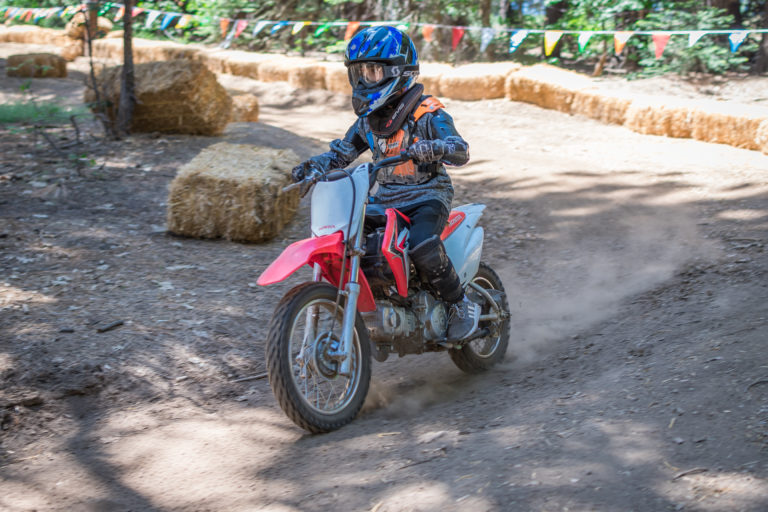 We Teach Safety and Techniques First 
Your child won't get on anything with a pedal until we're sure they understand the safety requirements. They'll first have to learn all about the operation and how to stop/start/turn before they even get to the track.  They'll also learn how to properly fit their own gear. An ill-fitting helmet is better than no helmet, but a perfect fit is what we're aiming for. They'll learn how to help others to gear and get themselves ready for a day at the track. There's a specific way you should turn at different speeds, as well as strategies for handling different textures on the trail. 
Campers Learn About the Vehicles 
Just like you'd expect your child to know something about how the car works before you teach them to drive, we teach them about whatever they're riding.  Why does a motorcycle (for example) have a clutch but an ATV doesn't? What do the different gears on a motorbike mean? These are things we believe campers need to know to be successful riding motor vehicles at and beyond camp. 
They Get to Go Off-Site 
Very few of our specialties ever leave the 250 acre Pali property. One of the few is our motorsports specialty when they go on a field trip to a close-by go-karting track.  It's at an indoor racetrack, so it's perfect in case it decides to rain (but let's be real, this is California!)  Being able to race their friends and go fast inside where there's a lower risk of falling (since they're so low to the ground) is more pure fun than anything else. You don't have to be quite as alert while driving a go-kart as compared to a dirt bike. 
They'll Nurture Their Sense of Adventure 
With school and lessons and sports, kids don't get the kind of exploratory sense of adventure they used to have – or that we had when we were kids. While they work on learning the different tracks and speeds, that'll get back their sense of "what's around that bend?".  They'll also gain a sense of confidence that comes from being able to operate a motor (sports) vehicle. Not all kids their age can ride one or do it well enough to go fast on them. 
Being able to beat their last speed or win a race is just extra confidence icing on the cake.  Our motorsports camp is simultaneously a collaborative teamwork exercise and an individual sport. You have to respect and work with others on the course to make sure neither of you crashes.  But as the driver, you have to be confident in the decisions you make when you're driving. Too much hesitation can quickly become an issue – just like when you're driving a four-wheeled car.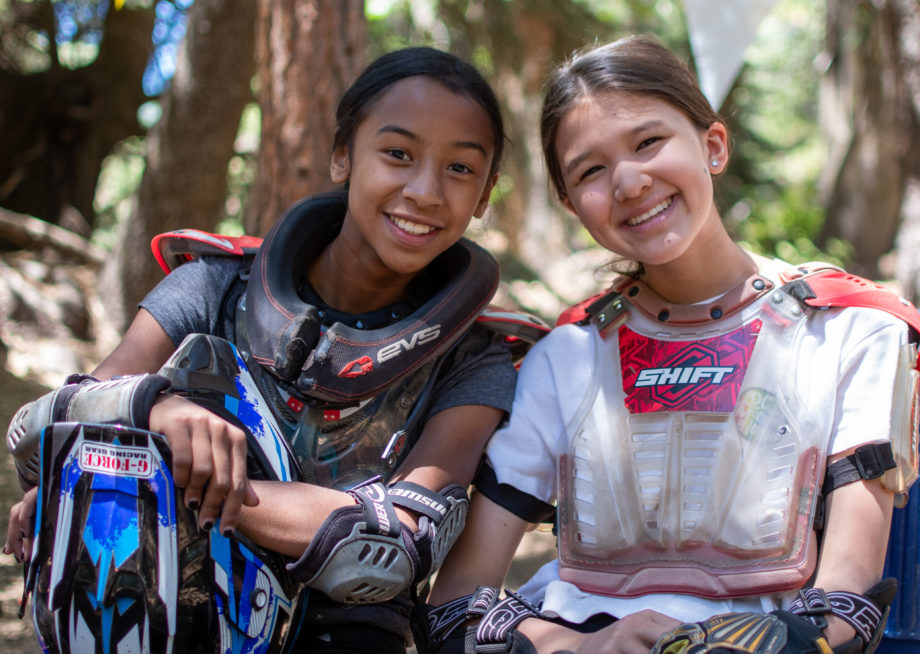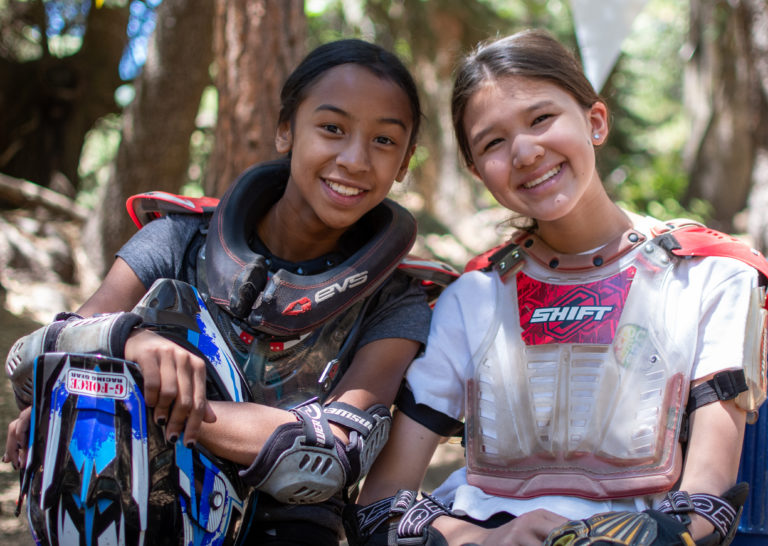 They'll Strengthen Their Decision Making Skills 
As we said, you don't hesitate when you're driving something with a motor. You quickly think about what the best choice is, then execute your decision.  This sort of snap (but educated) decision making follows campers to other parts of their life. Like when you don't know the answer on a test and you make the decision to mark something and come back to it if there's time. 
They Get to Go Off-Road 
Remember when we said we have three custom-built race tracks? Well, we decided three wasn't enough. We have a huge miles-wide camp to take advantage of.  On their last riding day, campers will get to go off-roading through our trails. They'll get the thrill of being in the wild (while still being under counselor supervision).  Our motorsports students say that they wish they could stay longer and that they'll remember this experience for the rest of their life. 
They'll Explore Other Activities
As much as our motorsports camp attendees love to live in the driver's seat, our goal at Pali Adventures is to provide every camper with a diverse camp experience that is exactly what they want it to be. To that end, each camper has the opportunity to choose several of our popular electives.  We offer over 70 elective opportunities that many of our campers wouldn't be able to experience in any other settings. Your child can experiment with culinary arts.  Soar through the air on the flying trapeze. Dive off the side of a mountain on our zip line.  Try out waterskis. Learn to make beautiful music. Each day of their camping experience is a new adventure.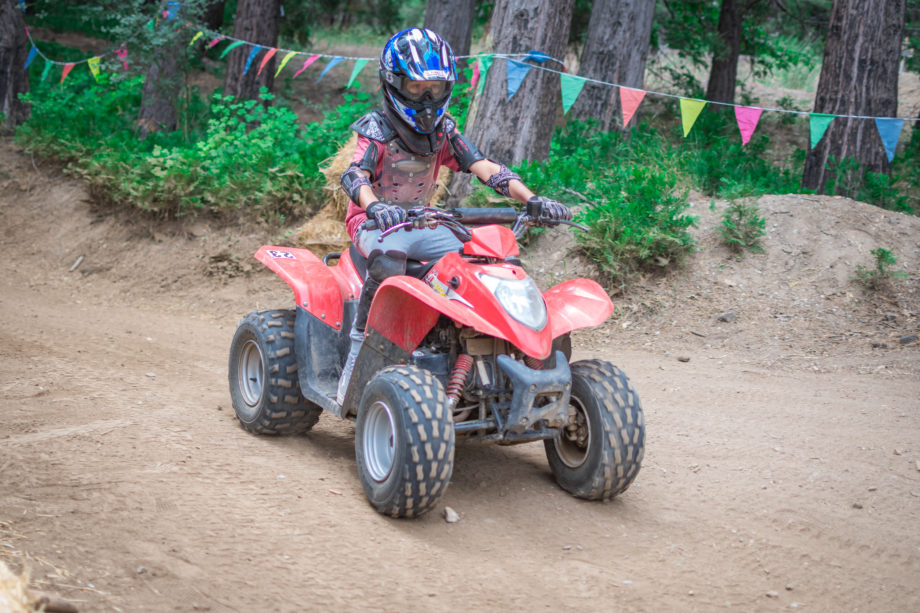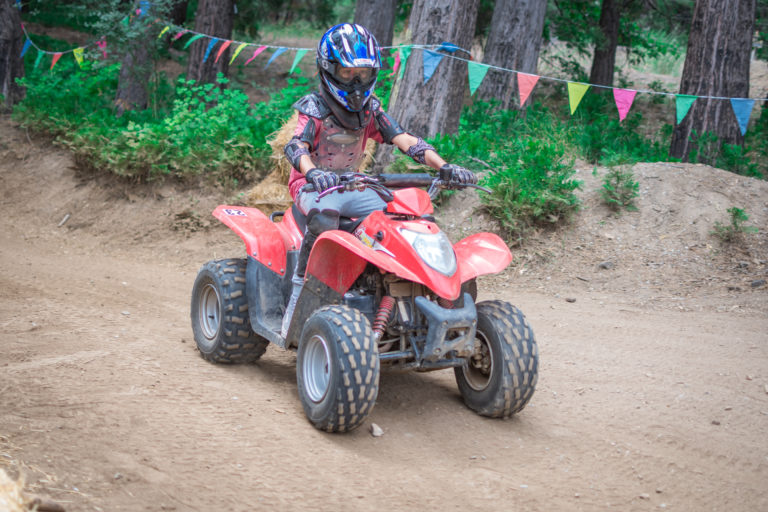 Why Choose Our Motorsports Adventure Camp in Southern California? 
Other than having great weather and a beautiful (ride-able) mountaintop, your kids will have the time of their life here in the span of one session. They get to choose their specialty and some electives to even things out. They'll have so much fun they'll wish camp was summer long.   You'll get a week or two to yourself, or at least with one less kid to worry about (though, of course, you'll miss them). Your child will come back full of energy and more confident and well-rounded.  Everyone wins at Pali Adventures! Talk to a parent liaison about what it's like to have a camper at Pali Adventures now.
Not What You're Looking For?
If this specialty didn't absolutely blow your mind, take our quiz or give us a call to find one that will!