Best Ninja Warrior Summer Camp in Southern California
Obstacle courses ninja-style challenges are popular in the world of TV game shows today, but kids who try to create their own versions at home can end up taking dangerous risks. If you want your child to be able to unleash their acrobatic side in a safe way, look no further than Pali Adventures for the best ninja warrior summer camp in California. Check out all the unique experiences your child can look forward to at our specialized camp.
Be One With the Air
One of the most popular activities at every session of our ninja warrior camp is acro-yoga. This unique sport is exactly what its name implies: yoga that you do in the air using acrobatic techniques. Your child will be able to wow their friends with this rare talent. As they take part, your child will also be able to improve their balance, physical strength, and flexibility while also learning the ins and outs of acrobatic equipment.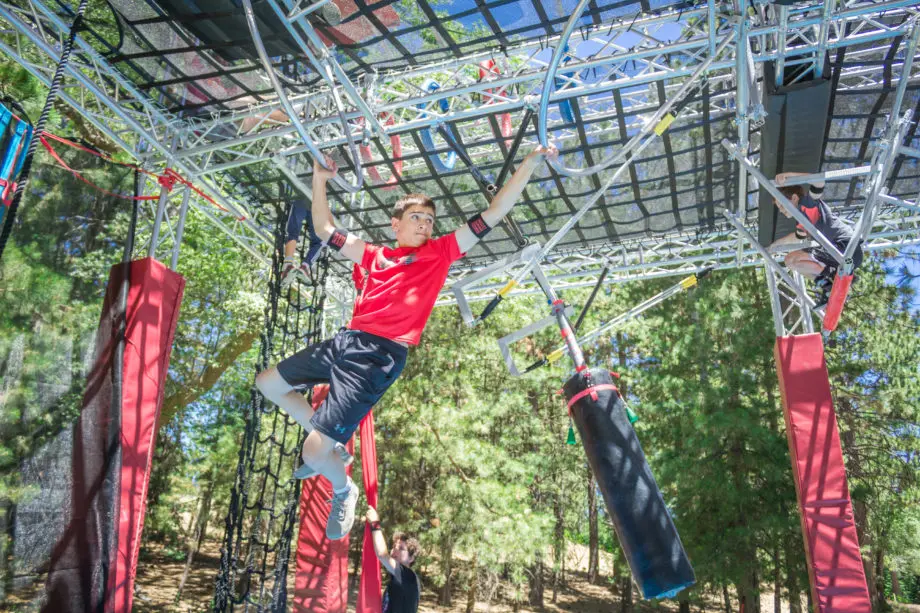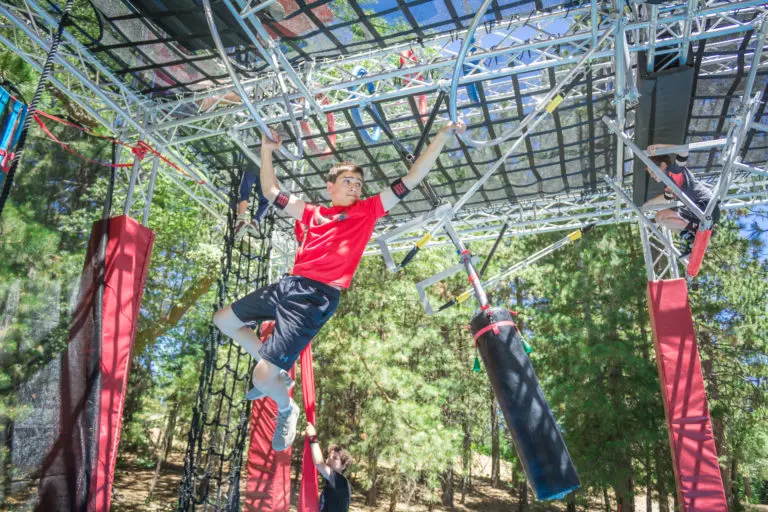 Rock the Rock Wall
Rock climbing is a workout from your child's body as well as their mind. On top of the physical strength to hold themselves up, your camper needs to use problem-solving skills to find the best way to reach the top of a rock-climbing wall. Your child will be able to benefit from that well-rounded workout during their rock-climbing sessions at our ninja warrior camp. At the same time, they'll be improving their dexterity to a level that they'll need when it's time to hit the obstacle course.
Walk the Line
Slacklining has become a popular activity at summer camps, and it's no surprise when you consider how many skills it improves and how much fun kids have. A slackline is similar to a tight rope but with a flatter surface and with more give.
Our experienced instructors at Pali Adventures will give each camper the guidance and coaching they need to master the slackline. Those who show a special knack for the line may also be able to learn tricks and maneuvers on the slackline as well. Along the way, your child will boost their balance and exercise their patience as well.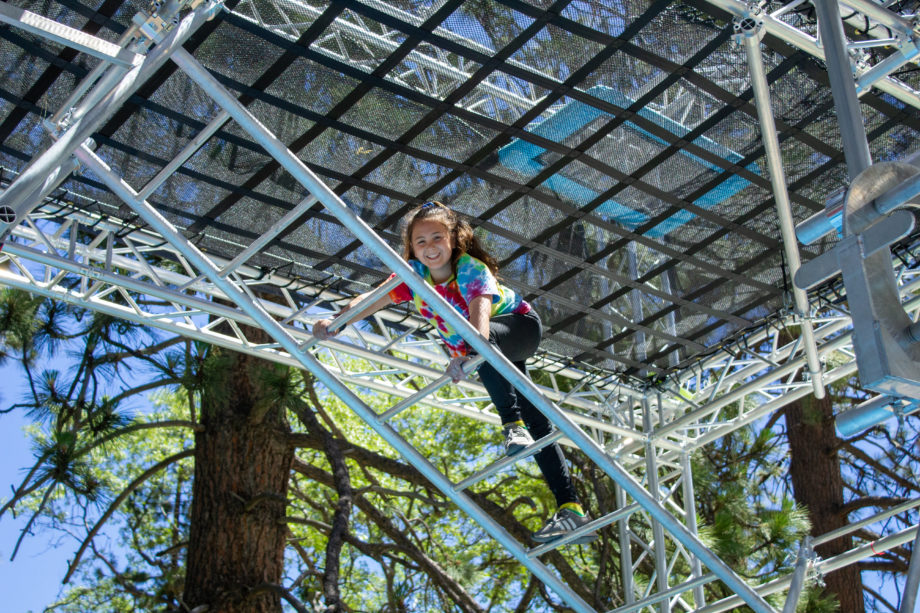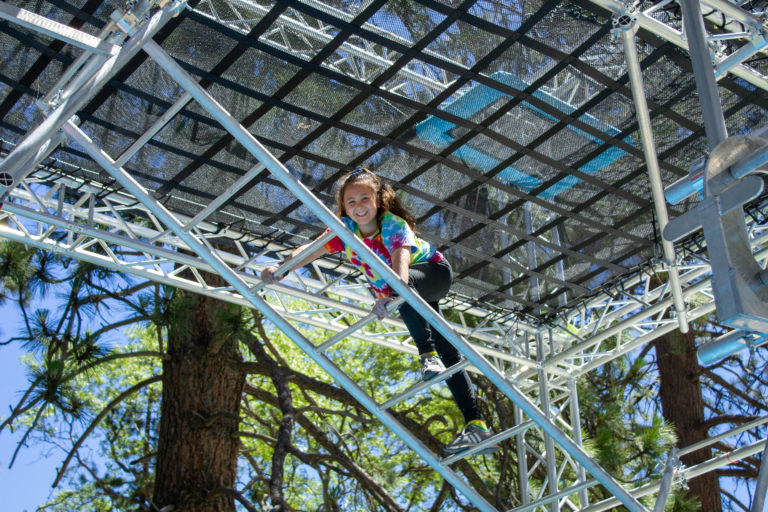 Take Leaps and Bounds
While we can't teach your child to fly through the air (unless they opt for our aviation camp), we can get close with our advanced parkour techniques. Our knowledgeable instructors will get your child the inside secrets they need to learn how to hop from one object or obstacle to another without missing a beat. Throughout their lessons, your child will be closely supervised while adhering to safety measures that make sure they stay injury-free while they build their skills.
Get Creative
Every obstacle course is unique but for the complex course at Pali, it takes more than physical skills to get through it. True ninja warriors need to be able to look at any obstacle in front of them and strategize the best way to conquer it. During their week at our ninja warrior camp, your child will get plenty of opportunities to do just that and to exercise their creativity as well as their problem-solving skills.
Crush Obstacles
Would it really be a Pali camp if we didn't give campers an opportunity to put all their new knowledge and skills together into one ultimate project? We think not. For our ninja warrior camp, your child will end their week by combining their unique new abilities to power through our original obstacle course. They will be able to overcome obstacles that they would've thought to be impossible earlier in the week, which can be a serious boost to your child's all-important self-esteem.
Learn Applicable Life Skills
On the surface, it seems like your child will spend their time at ninja warrior camp learning how to go through obstacle courses. Under the surface, though, we're also helping your child discover and strengthen skills they'll use throughout their life. Some of these skills benefit their physical health and fitness, like balance, muscle toning, and motor coordination.
Others are mental and social skills like good sportsmanship, problem-solving, teamwork, and persistence. It's a win for everyone: your child gets the opportunity to have a great time and you can look forward to your child gaining important life skills.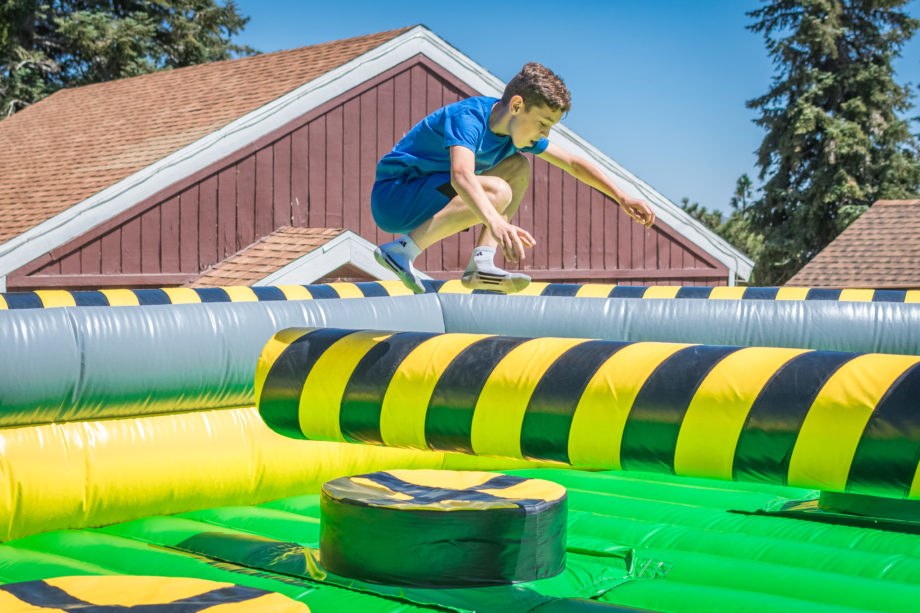 Diversify Their Skill Set
Obstacle course techniques are great, but we'd be remiss if we didn't mention the vast array of other fun and productive activities your child will be able to enjoy during their time at Pali Adventures. In addition to the time they spend learning how to be the next great ninja warrior, your camper will have the opportunity to choose their favorite elective sessions every day from a list of over 70 options.
They can hit the water on jet skis or bounce around on inflatables. They can battle it out with laser tag or paintball or embrace their artistic side in our painting sessions.
The Best Ninja Warrior Camp
Electives and ninja warrior activities only account for the daylight hours during your child's Pali Adventures experience. Each evening, they'll come together with campers from other specialties for entertainment and adventures they'll love, from showcase performances to a classic campfire. All the while, your child will develop a stronger sense of independence while also meeting and befriending kids from far and wide.
When it comes to summer camps, there's no shortage of them throughout southern California. Not all are created equal, though. As fun as traditional summer camps can be, they're far from the best available. Our Pali Adventures team creates a unique experience week after week, allowing every camper to enjoy the benefits of a traditional camp while also getting direct instruction on their areas of interest from skilled professionals.
If your child would have a great time becoming a great ninja warrior or if they would enjoy any of the many other camp specialties we provide, contact Pali Adventures with any questions you have or to schedule your child for the camp of your choice before the schedule is full.
Not What You're Looking For?
If this specialty didn't absolutely blow your mind, take our quiz or give us a call to find one that will!