Best Rock Star Summer Camp in Southern California
Every kid has dreamed about being a rock star at some point in their lives. Make that dream a reality with Rock Star Summer Camp at Pali Adventures. Kids can jam out their favorite songs while learning everything about the music industry. Our instructors have years of experience in the music industry. They will teach each of our students how to play several instruments, including guitar, drums, bass, and keyboard.
Campers can choose to bring their instrument of their own, or they can use one of ours.  The critical part of the whole Rock N Roll experience is to be able to play with other members.  Students and counselors collaborate to start a rock band of their own and perform for other campers at the end-of-camp Pali Showcase. Your child will experience an out of this world chance to be the next big star!  Learn more about why your child should attend the best rock star summer camp in Southern California.
Unleash Your Inner Rock Star
Campers learn all the aspects of the music industry from songwriting to producing their music. They'll get together with other students to learn instruments like the guitar, bass, keyboards, and drums. Instructors will work with each child to learn the basics of making awesome music. Our counselors work in the music industry.  They will work with each camper to help them boost their creativity while increasing their confidence and self-esteem.  Students will walk through the creative process of songwriting with the help of their instructor. 
They will also learn how to produce and record their music by watching the experts. During the evening activities, all the bands will get to play live in front of all the Pali campers and staff. Students even had the opportunity to record the song they wrote in our own on-site professional recording studios.  There are tons of benefits to learning how to play an instrument and creating a rock band. Some of the benefits of music for kids include:
Helps your child focus

Music is a form of self-expression.

It can help with social skills.

Music builds confidence

It can boost your self-esteem.

And so much more
Watch your child unleash their inner musician at Pali's Rock Star Camp and see them flourish.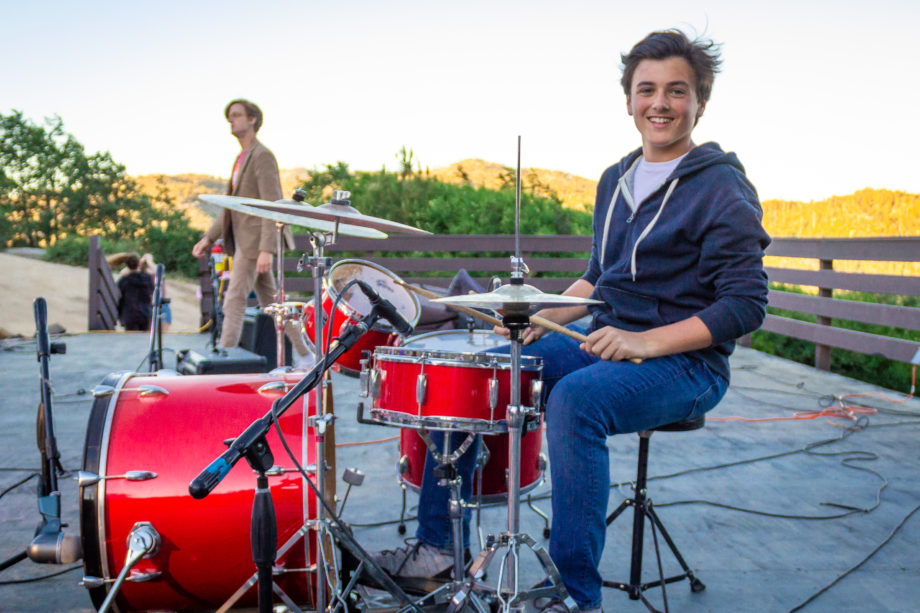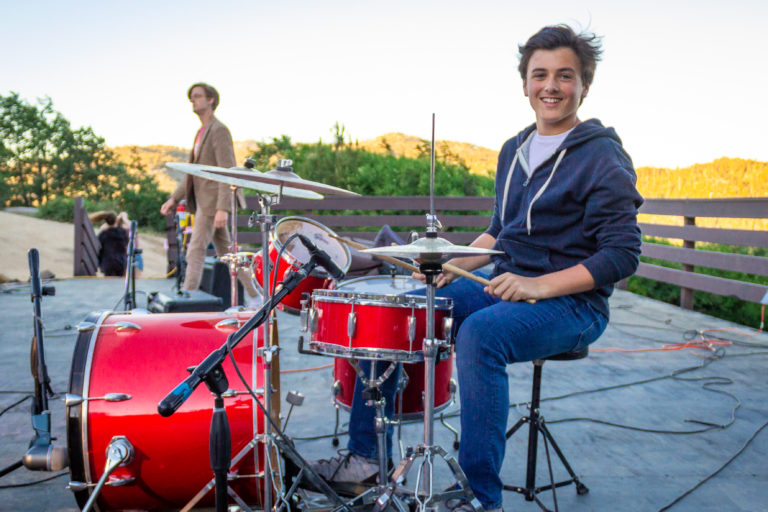 Learn About the Music Industry
Not only do our students learn how to play instruments, and write songs, they learn how to produce the music they create, how to record a song in our state-of-the-art studio, and much more. Our instructors teach each camper music theory and how to edit songs and make them sound radio as well as album ready. Your children will also learn how to mix music, to get the right sound every time. Our campers will leave here with a better understanding of music arrangement and preparing tracks for release.
They will also have the opportunity to add different beats and patterns to songs, to make them stand out from the others.  Learning how to arrange music not only helps campers develop skills such as teamwork, creativity, and performance. Your child will also learn new skills on how to run a mixer, and other programs with music production.  Our counselors will walk you through each step and teach you several techniques to create that perfect sound.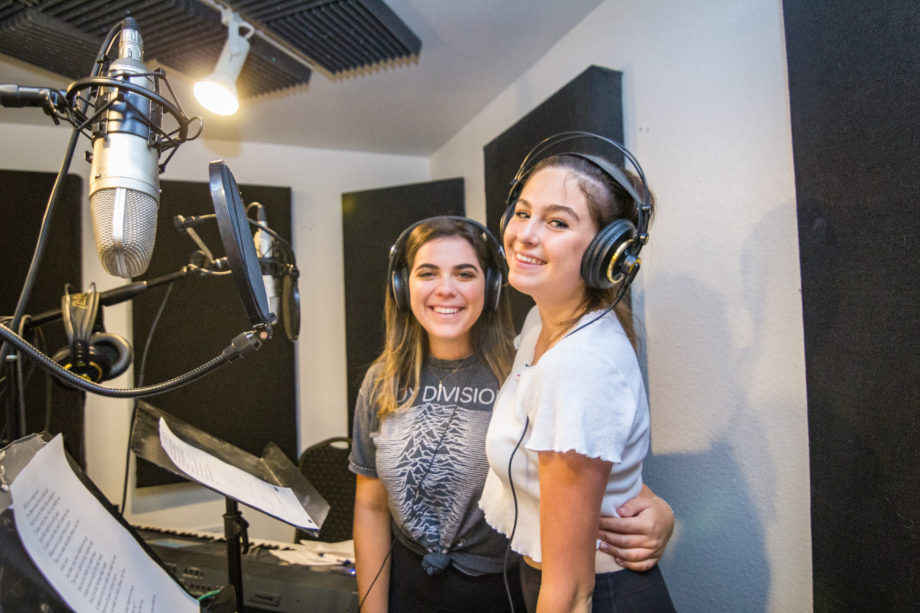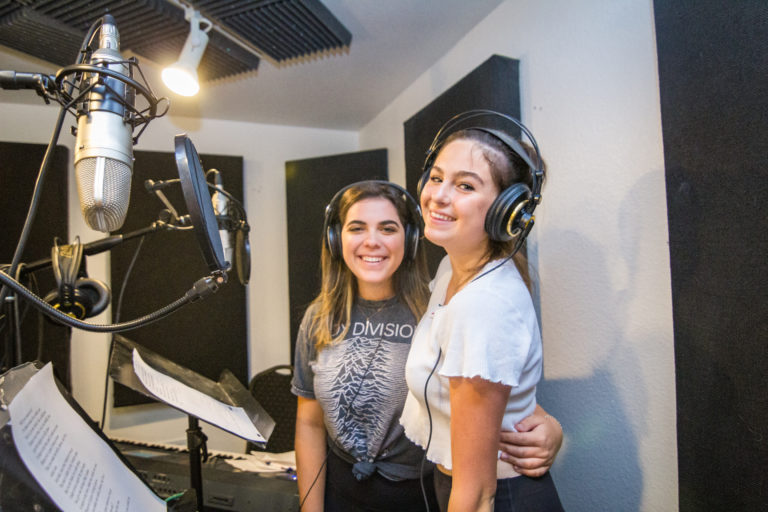 Discover Other Favorite Activities
At Pali, we make sure your child is never bored. With more than 70 extracurricular programs to choose from, your child can find the things they like to do and make their experience even better. Mornings are spent in their specialty. In the afternoon they will do one of their three activities of their choosing. By evening we hold a camp get-together where all the kids can take part in a ton of fun activities with their peers. 
There are several types of extras for your children to pick from that are enriching and educational. Let your children choose the things they like or find activities that they'd want to try out. Our events can make their camping experience, even better, and your children will have the opportunity to try new things as well as make new friends.  It's the goal for every parent to find the right camping experience for their children by letting them choose their favorite activities.  Here are just a few that Pali has to offer:
Swimming

Jet Skiing

Ropes Course

Arts and Crafts

Cooking Classes

And several others
We have a goal to make your child's experience at Pali one-of-a-kind. There are many activities and events that your child can choose from, so they can enjoy doing their favorite things and also learn something new. 
Discover the Best Rock Star Summer Camp
When you're a parent, you know that there will never have a shortage of camps to send your children, especially if you live in Southern California. While kids enjoy sitting around the campfire and singing Kum-ba-ya, others want so much more.  Rock Star Camp, allows campers to channel their inner musician, while they learn in the ins and outs of the music industry.  At Pali, we work hard with each camper and help them collaborate with other like-minded people. This builds their confidence in their abilities. 
When kids learn the importance of teamwork, it helps them in all aspects of life, because to get things done, we have to work together. Doing so by channeling their inner rock star is just one way, and our instructors provide only the right support to help your children achieve the ability to work as a team. To learn more about the best rock star summer camp in California, click the button below and let one of our experts guide you through the registration process.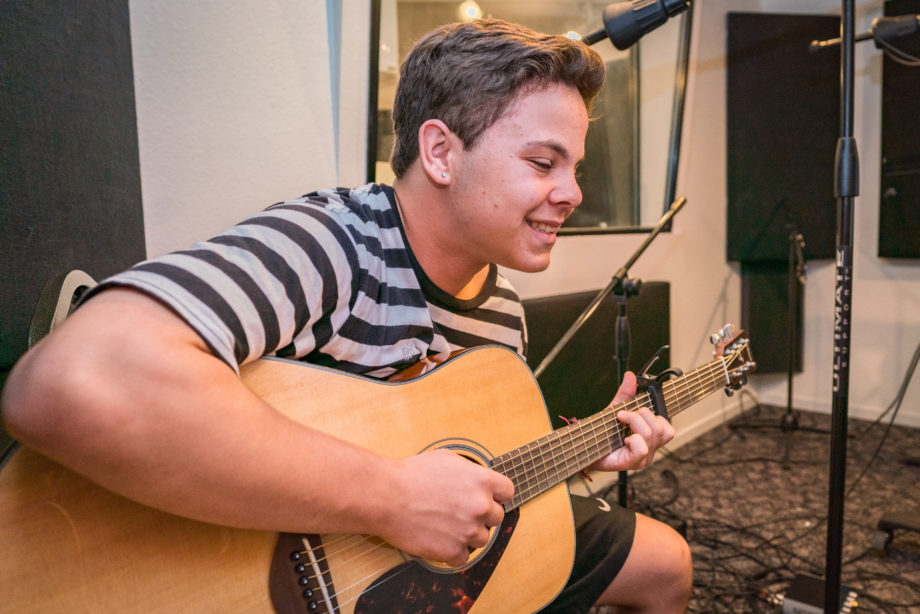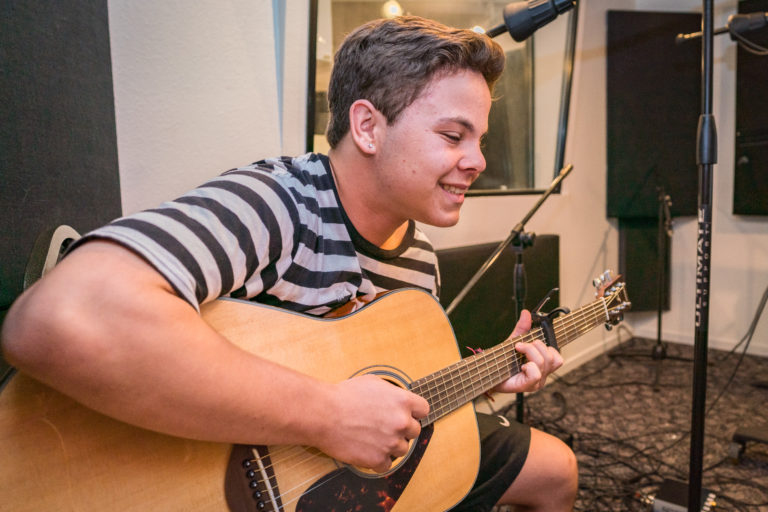 Not What You're Looking For?
If this specialty didn't absolutely blow your mind, take our quiz or give us a call to find one that will!