Best Wacky Science Camp in Southern California
Do you have a child who's constantly asking, "What happens if we do this?" or "What is this made of?" An inquisitive child is a child with great potential, but as a parent, it's difficult if not impossible to keep them stimulated enough to continue expanding their mind. That's where we come in.
We're proud to indulge your child's scientific side as well as their silly side with the best wacky science summer camp in Southern California, here at Pali Adventures. Take a look at what your child can enjoy.
Learn How to Experiment
Serious experimentation is a more structured activity than most people realize. While kids can have fun throwing random things into a bowl together to see what happens, kids who want to continue with their passion for science will need to know how to conduct a real experiment.
Our knowledgeable instructors will teach your camper all about the scientific method, how to account for variables, and how to conduct a real-life science experiment. Your child will also learn how to document and track their results so they can see the ultimate conclusion of their experiment.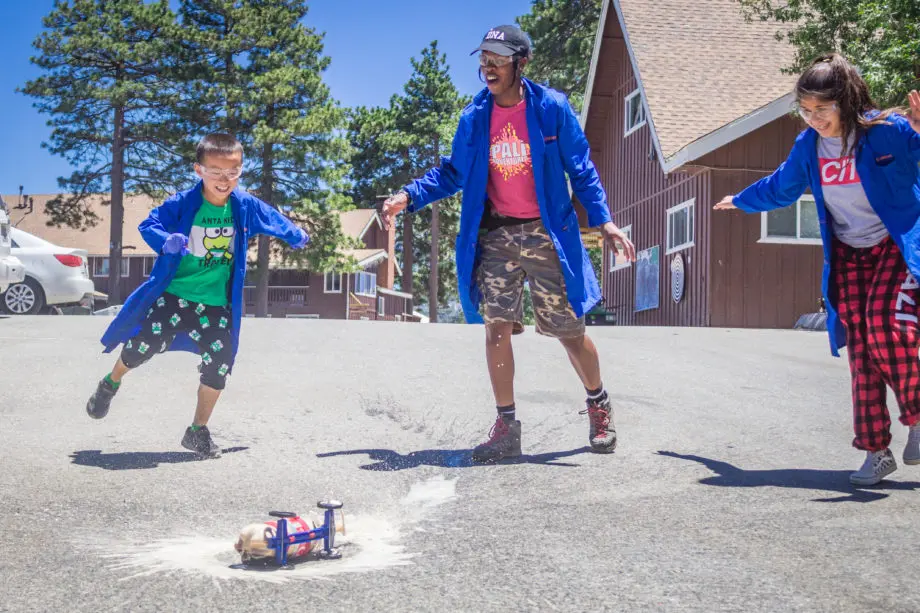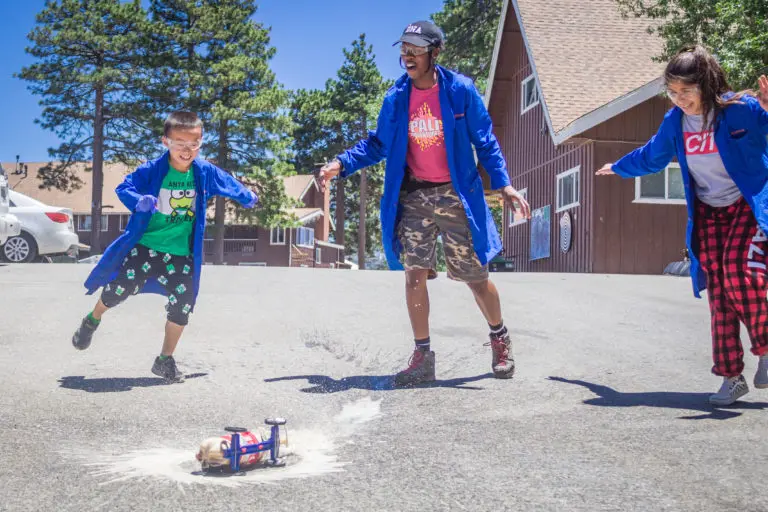 Eat Science
Some kids love science. Everyone loves delicious treats. In some of the fun experiments your child will conduct during their week at Pali, they'll be able to combine the two. Your child will learn how to make sherbet, gummy worms, and homemade ice cream.
In the process, they'll be amazed by the way certain ingredients come together to cause unique chemical reactions and form completely new textures. They'll also watch how temperatures interact with those ingredients.
Find Out About Flying Physics
Science is a large and varied field, and our goal at Pali's wacky science summer camp is to expose our campers to many types of science so they can discover which specialties they enjoy most. On top of chemical experiments like making unique foods, we teach our campers about physics using catapults as an example.
Your child will learn about aerodynamics, force, friction, and more. Better yet, they'll be able to build their own catapults and use their new knowledge to make their catapults powerful. They'll use their catapults to see how changes will impact the objects flight patterns, like the objects' weights, weather conditions, and more.
Get Slimy
There's a part of every kid that loves to get their hands dirty. The good news is that these play sessions don't have to just be nightmares for parents who like to keep their homes clean. Our experienced instructors will let your kids embrace their mud-slinging side by teaching them how to make slime.
This slime is a unique experiment in chemical reactions and how small changes to their ratios can completely change the slime's consistency and appearance.
Become a Rocket Scientist
Out of all the learning experiences our campers have at our wacky science summer camp, one of the most consistent favorites is our lesson on rockets. Your child will learn about the unique science that propels rockets into the air and controls their flight.
They'll also learn about how a rocket's structure changes its wind resistance and impacts how fast and high it can fly. To top it all off, your camper will be able to build their own DIY rocket using the knowledge they've learned. They'll have a blast launching their rockets alongside their friends to see how high they can fly.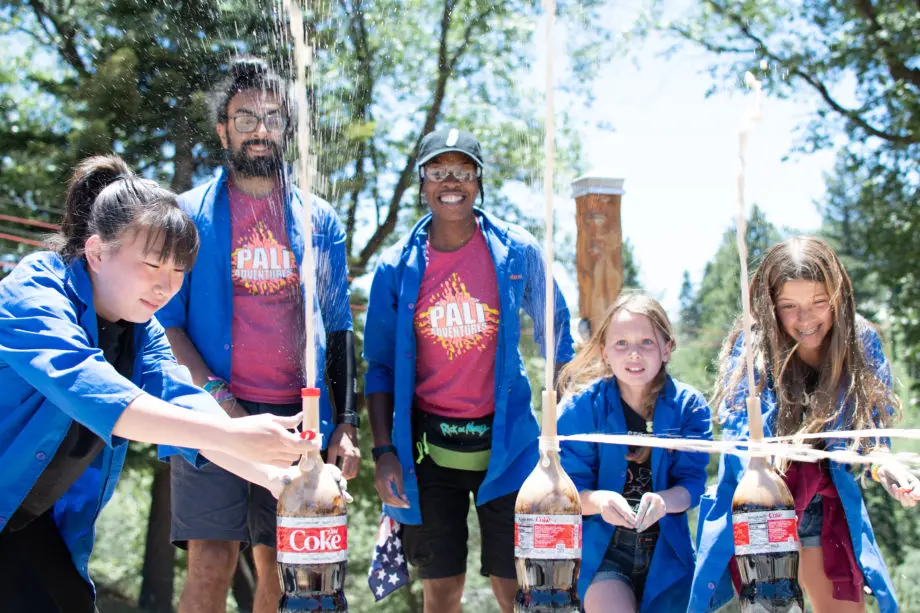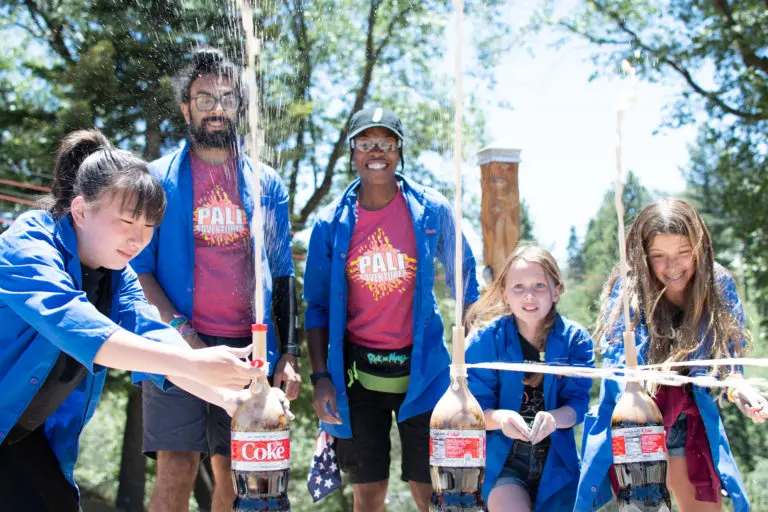 Learn About Scientific Safety
As much fun as it can be to experiment and to discover new scientific activities, any experiment can be risky if it isn't accompanied by certain precautions and safety measures. Throughout their week at wacky science camp, your child will get an extensive education in how to stay safe while they conduct experiments. They'll learn about goggles, gloves, and other protective wear and how to use it.
They'll also learn a variety of important rules that will keep them safe as they grow as scientists throughout the years. While we hope it's never necessary, we'll teach your child what to do in the case of an emergency whether they're experimenting at camp, in school, or at home.
Mix It Up
As much as your child may love science, we wouldn't want them to miss out on any of the other fantastic benefits of our camp. We offer over 70 unique electives your child can add to their experience. These include riding ATVs, tubing, jumping on inflatables, tomahawk throwing, water sports, and more.
There are enough options for every child to find something that suits their interests and to try something new. During these activity sessions, your child won't only be with other campers in their specialty, so they'll have the opportunity to branch out and make even more new friends.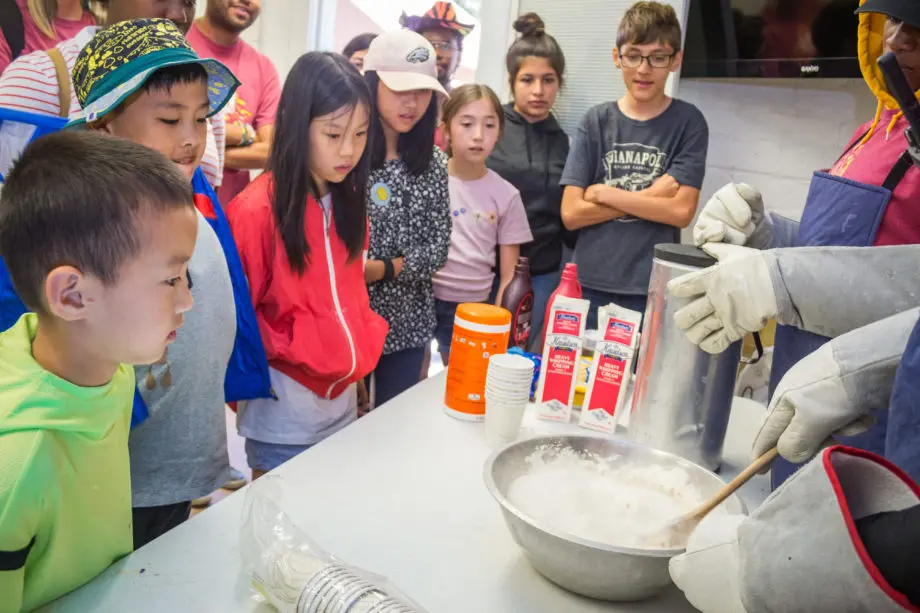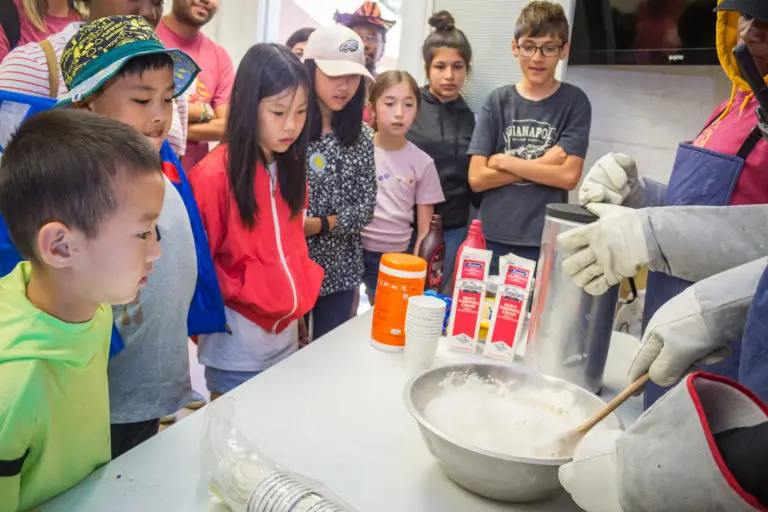 Get the Authentic Camp Experience
As far as camps go, Pali Adventures has a unique format. Each camper signs up for a specific specialty, and their days are balanced between that specialty and the electives they choose. However, each evening, campers across all specialties come together for camp-wide activities and entertainment. Your child will get the opportunity to enjoy classic campfires and s' mores along with plenty of other shows and events.
With such a wide-reaching reputation, Pali Adventures welcomes campers from all across the country and around the world. This gives your child a unique opportunity to make friends from all types of places and backgrounds, which is an educational and fulfilling experience in itself.
The Best Wacky Science Summer Camp
As unfortunate as it is, studies show that over the summer, kids often lose a portion of the knowledge they gained throughout the school year. After all, many kids spend their summers watching TV or playing video games.
A camp like our wacky science summer camp, on the other hand, will keep your child's mind in shape while also giving them the opportunity to expand on their favorite subject in a way few kids can in the classroom. To give your child a more enriching experience this summer, contact Pali Adventures for information on the next session of our wacky science summer camp.
Click the chat button on the right to get started!
Not What You're Looking For?
If this specialty didn't absolutely blow your mind, take our quiz or give us a call to find one that will!