Best Wacky Sports Summer Camp in Southern California
Certain sports have become mainstream in our world, like basketball and volleyball and soccer. As fun as these sports are, they get boring when they're all you have to choose from. Sometimes the competition can get a little rough, especially when there are "good" kids who have trained in the sport since they were toddlers.
For kids who love being sporty and active, there are games that embrace their sillier side. The competition is keen, but everyone starts at the same, equally unfamiliar level.  Our wacky sports summer camp is the ultimate match. This is a great opportunity to get your child off the sidelines and into the game
Log Roll
Is a summer camp really a summer camp if there isn't a dunking involved?
For kids who want to do more during their pool time than bobbing around, log rolling is an easy game to learn. No lumberjack skills required. We use a foam synthetic log that floats in the pool.
Campers balance on the log and attempt to stay standing on it. They strategically roll it back and forth on the water. The goal is to stay on the log longer than their opponent. The upside is that when they do fall off, they get a refreshing dip in the pool.
Nine Square
Nine square is a unique game that is a cross between the old playground game of four square, volleyball, and the classic makeshift game of "don't let the balloon touch the floor." We have a grid of nine squares made of poles that extend about six feet into the air.
There is a camper in each square, and everyone is focused on a single beach ball. Campers bat around the beach ball, and the goal is to prevent it from hitting the ground in their square.
Slip 'n' Slide Baseball
This game is exactly what its name suggests. It's a twist on the classic American pastime in which, instead of running between bases, players fly down slip 'n' slides. Not only does every base advance turn into a slide but the whole game is a refreshing way to cool down in the summer.
Plus, it adds an extra challenge to stealing bases because turning around and returning to your previous base becomes far more difficult.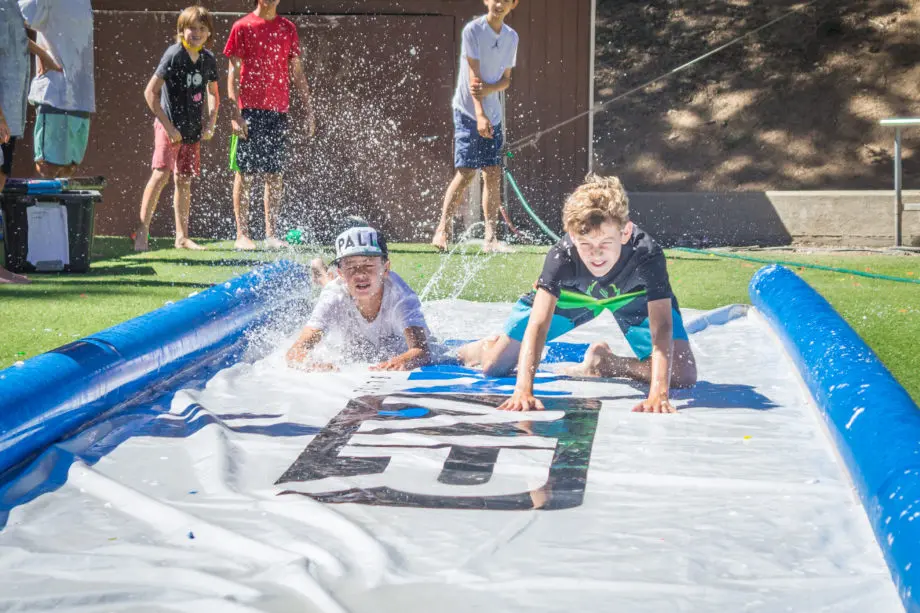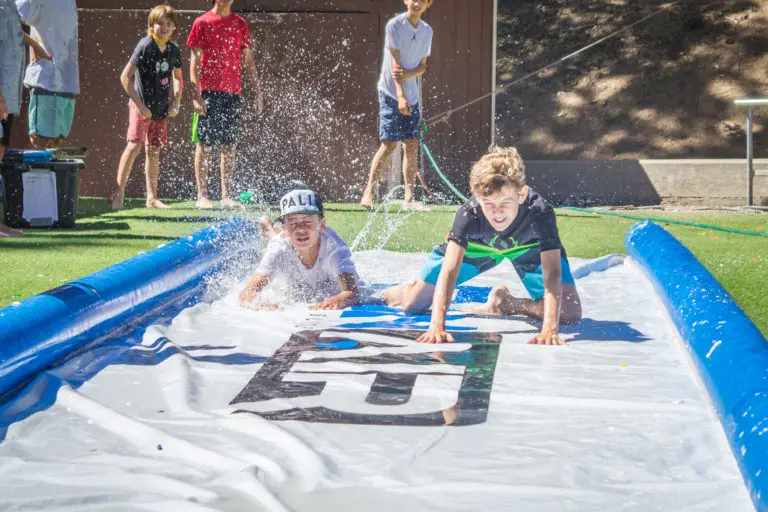 Crazy Golf
Golf may be a great sport for kids to have as they become adults, especially if they want to advance in the business world. Who says they have to stick to driving ranges, though?
Crazy golf is Pali Adventure's own variation of mini golf that every camper can enjoy while boosting their putting skills and working on their coordination.
Giant Soccer
Few sports provide as strong of a cardio workout as soccer, but for some kids, kicking around the same black and white ball can get dull. With giant soccer, there isn't a bored child to be found.
The game is like soccer, but it uses a massive inflatable ball instead. Not only does this give the game a fun twist but it also makes it less dangerous because the ball doesn't fly through the air with as much force as a standard soccer ball.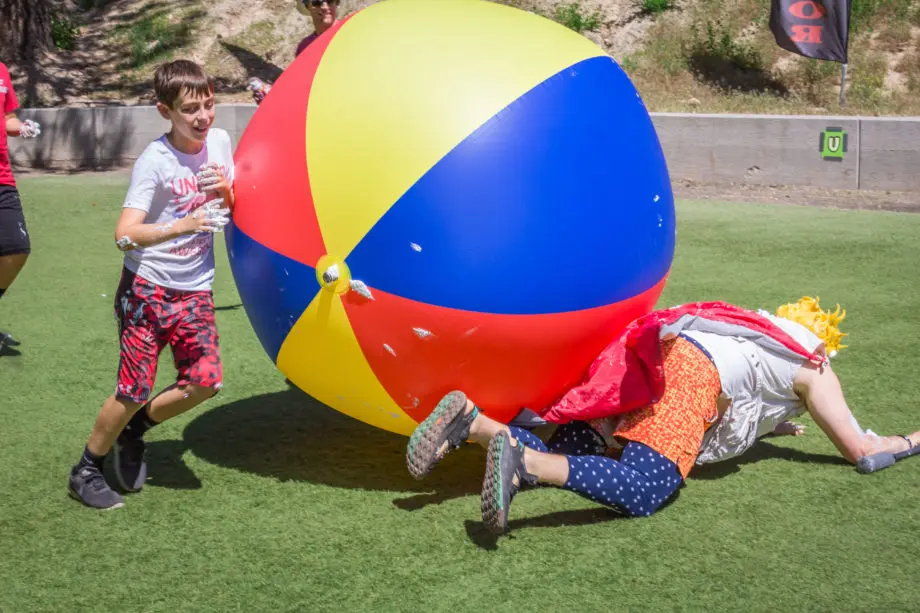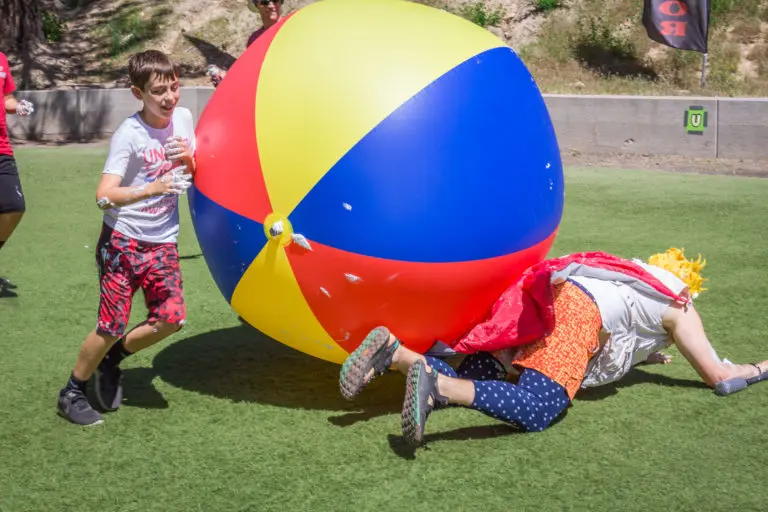 Capture the Flag
"Capture the flag" used to be a playground classic, but it's fallen by the wayside over the years. Our sports-loving staff at Pali Adventures is dedicated to bringing it back.
Campers compete on teams who each have their own territories. Your child's team has to divide their efforts between capturing the other team's flag to take it to a designated location and guarding their own flag against the other team. Not only is this a sport your child will love while they're at camp but it's also an easy, equipment-free game they can teach their friends at home.
Water Challenges
The only downside to playing outdoor sports is that they can be challenging in the summer heat. At Pali's wacky sports summer camp, we fix that problem by moving several of our sports into the water.
For part of their time at our camp, your child will compete in a varied series of aquatic challenges. They'll compete with and coordinate with their fellow campers in a quest to become the ultimate champion.
Gaga
Everyone has their own horror stories about playing dodgeball in school, and it's true: it can be a brutal sport. Our team at Pali believes in improving sports like these, not abandoning them. For that reason, our gaga pit is a camp favorite.
Gaga is a game that takes place inside a sand pit shaped like an octagon, surrounded by a short wall. The rules are the same as dodgeball: if you get hit by a ball, you're out, and if you catch the ball, the person who launched it is out. However, the wall adds an extra challenge because of the ricochet effect, and players bat the ball back and forth instead of throwing it with all their might, which makes the game less of an injury risk than dodgeball.
The Full Camp Experience
As much as our campers love sports, the Pali experience is all about expanding our campers' horizons. On top of learning the fun sports above and more, your child will be able to choose several of more than 70 electives throughout their week with us.
The hardcore athletes can try other unique sports like tomahawk throwing or completing our ropes course. Those who prefer to exercise their creativity will have a great time with arts and crafts, culinary classes, or photography. Each evening, your child will come together with campers from other specialties to enjoy classic campfires and shows.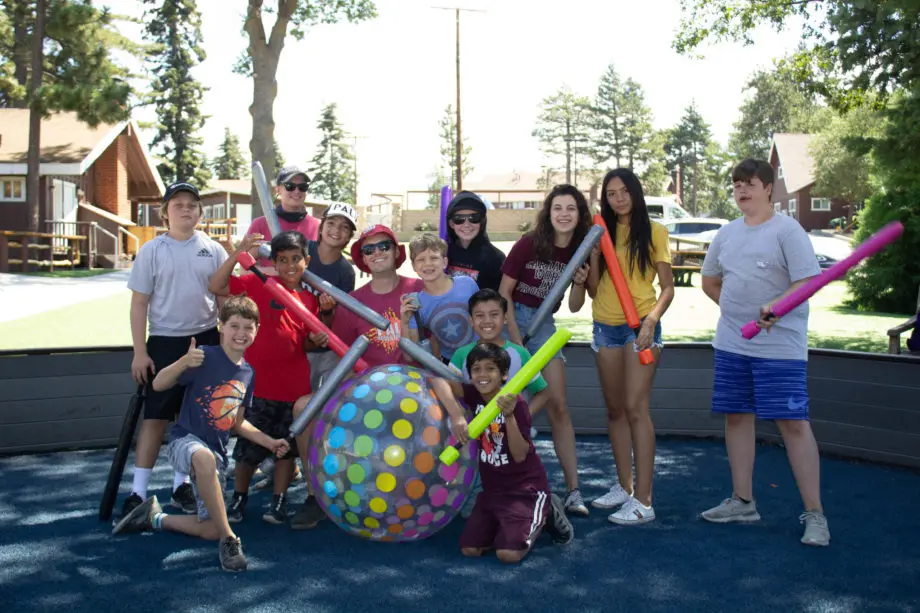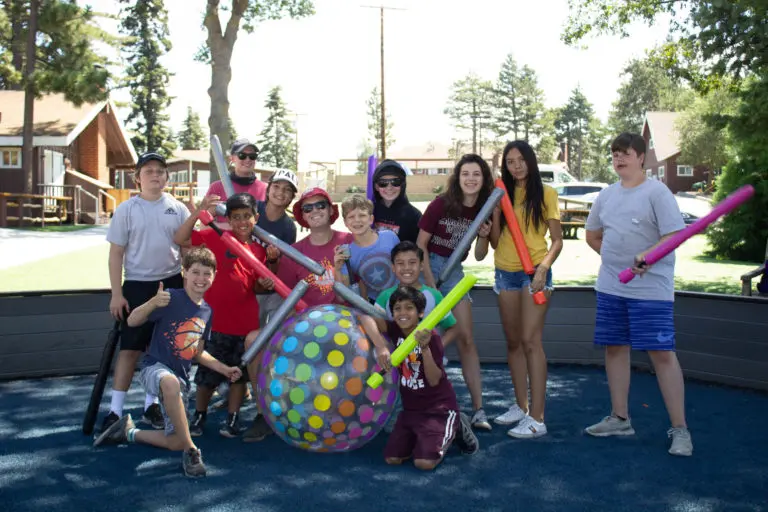 The Best Wacky Sports Camp
Every parent wants the best for their child, and that extends to their summer camp. Summer camp is a fantastic way for kids to make new friends, learn new skills, get more comfortable with their independence, and spend time in nature and away from the screens that normally surround them.
At Pali's wacky sports summer camp, your child will enjoy all of these benefits on top of having a blast with a variety of fun sports they've never tried before. To put this in motion for your budding athlete, contact Pali Adventures for more information or to sign up for our next session. Click the button on the lower right to chat with a Parent Liaison.
Not What You're Looking For?
If this specialty didn't absolutely blow your mind, take our quiz or give us a call to find one that will!