Best Cirque du Soleil Summer Camp in Southern California
As big as circuses were in the early 20th century, they faded from view. Then Cirque du Soleil brought back the craze in a more fantastical and ornate way than ever before. Today, kids around the world are fascinated by Cirque performers and their seemingly superhuman skills.
If your child is among them, this is your opportunity to let them learn those amazing performance tricks for themselves. Along the way, they'll also gain physical and mental skills that will prove valuable throughout their lives. Here's a peek into what your child will get out of the best Cirque-style summer camp in Southern California.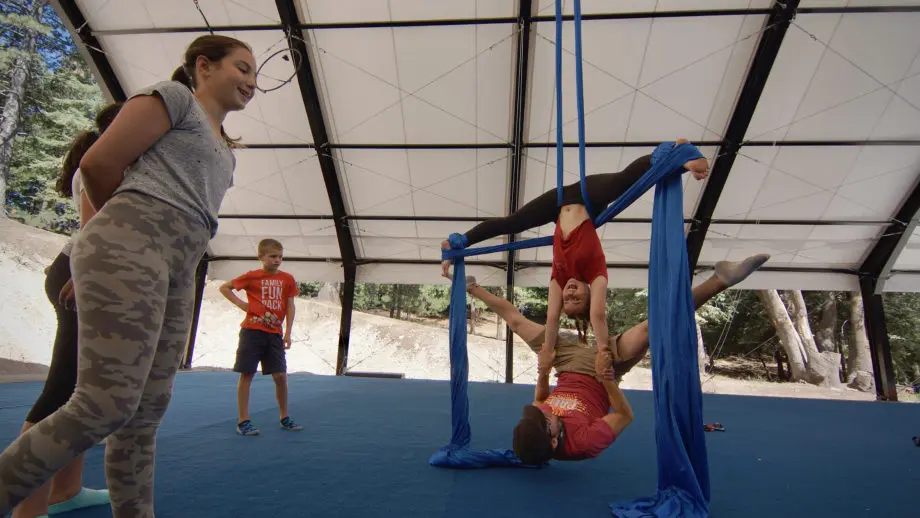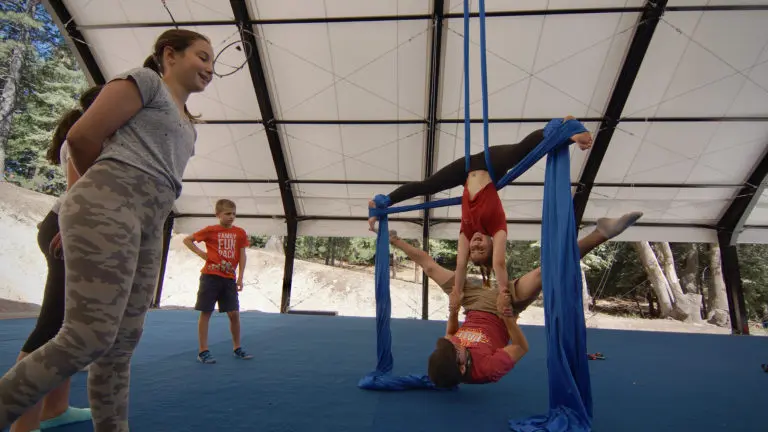 Learn Acrobatics
Cirque troupes are respected for all their talent, glitz, and glamour, but it's their aerial performances that bring the "wow" factor to audiences around the globe. Our Cirque-style summer camps provide a rare opportunity for your child to learn those awe-inspiring moves too.
With extensive safety measures in place, our experienced instructors will start by teaching campers the basic skills they'll need in the air. Your child will learn how to perform on a trapeze, aerial ribbons, floating circles, and other types of aerial set-ups.
As the week progresses, they'll be able to take their skills to the next level by learning tricks and routines in the air as well. On top of being an exceptional form of exercise and strength training, these aerial arts also boost your child's teamwork skills. Several of the moves they'll learn will require them to coordinate with a trusted partner.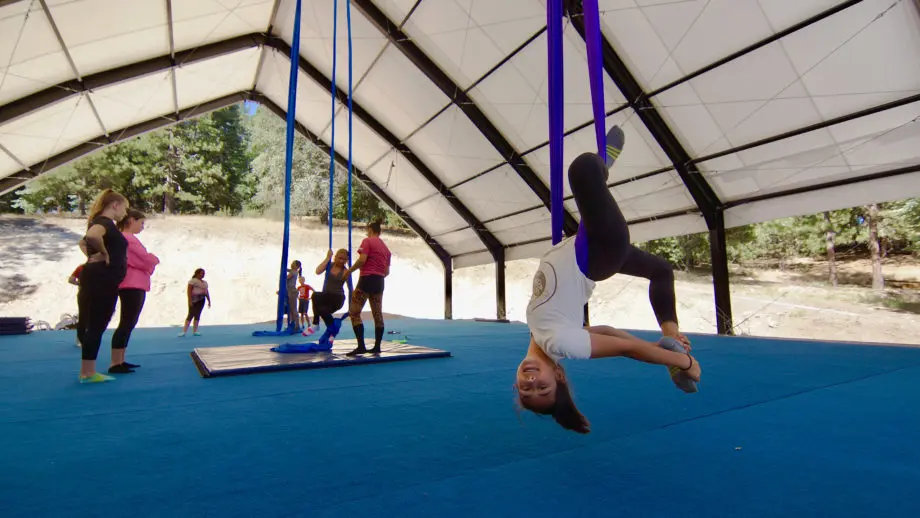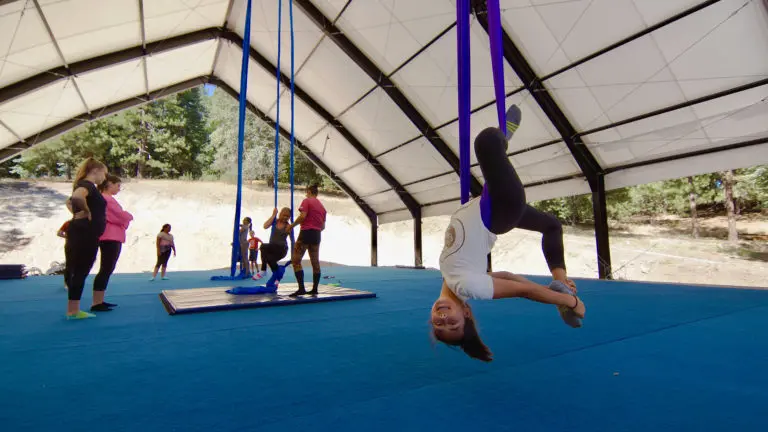 Become a Juggler
Juggling is one of the most essential parts of any Cirque performance.  As amazing as it looks, juggling is an art that anyone can learn with enough practice and the right instruction. That includes our campers at Pali Adventures.
Our instructors will begin by teaching your child the fundamentals of juggling. As they get more and more comfortable juggling, the instructors will add more complexities to increase campers' skills level. Many of our campers end the week being able to juggle a variety of shapes and sizes of items while doing other tricks as well. In the process, your child will be improving their hand-eye coordination.
Master the Diabolo Sticks
A diabolo set includes two sticks that are about the size of drumsticks. There is a string attached to the end of each stick. The person using the diabolo sticks, sometimes called devil sticks, has an hourglass-shaped object that they spin, toss, and balance on the string between their sticks.
If it sounds difficult, that's because it is. Prepare to be impressed, though, because our campers have the opportunity to hone their skills with the diabolo sticks. As your child becomes proficient, they may be able to move on to balancing other items with their sticks as well as adding tricks and extra movements to their routine.
Play with Fire
Every crowd breaks into gasps and "oooohs" when the fire comes out. Twirling batons with fire at the end is also known as poi spinning. Poi spinning is a rare skill.
It's one your child will have the opportunity to learn at our Cirque-style summer camp, however. Safety is the top priority for our experienced instructors. We take all precautions while they teach campers how to wrangle the power of fire.
By the end of the week, many of our campers are doing ornate routines and turning the air around them into a work of art with the shapes they draw in light. As your child works to master these challenging skills, they'll also learn the value of patience and persistence.
Walk the Line
Walking a tight rope may look impressive, but it doesn't hold a candle to slacklining. As its name suggests, slacklining is the art of walking across a high cable that has some give rather than being pulled taut. It requires an exceptional amount of balance and coordination, and our instructors can help your child master the techniques during their time at our camp.
They can even take it up a notch by teaching campers how to do tricks, moves, and routines on the slack line.
Plan a Performance
Each skill in a Cirque performance is a challenge in itself, but learning these skills isn't the only thing a person needs to put on a successful performance. Throughout their session at our Cirque-style summer camp, your child will also get a view of the extensive work that happens backstage to put on a performance.
They'll learn the importance of planning and arranging acts as well as the equipment management, staging, and other responsibilities of a crew. This not only gives them a more well-rounded learning experience, but it also gives them an appreciation for people who work in "behind the scenes" roles in other aspects of life.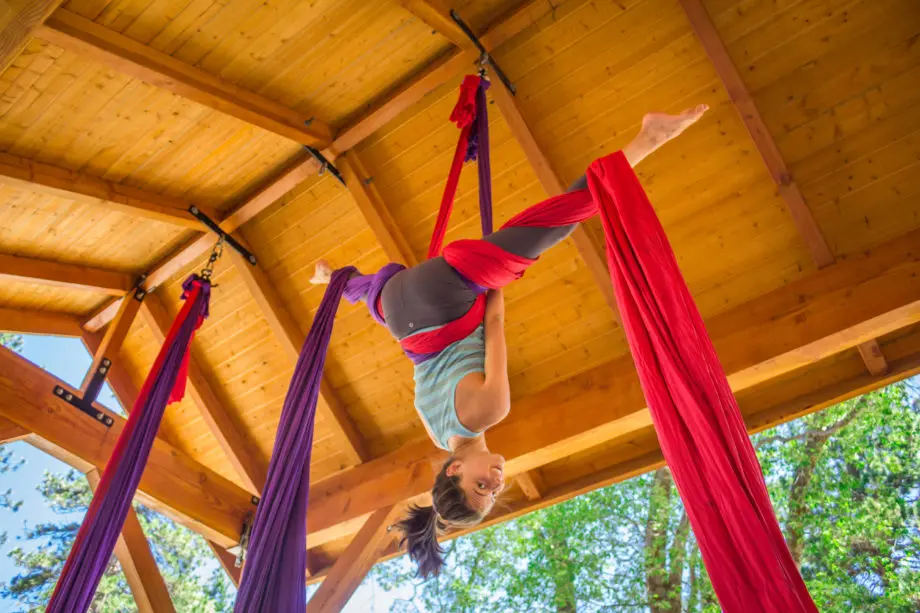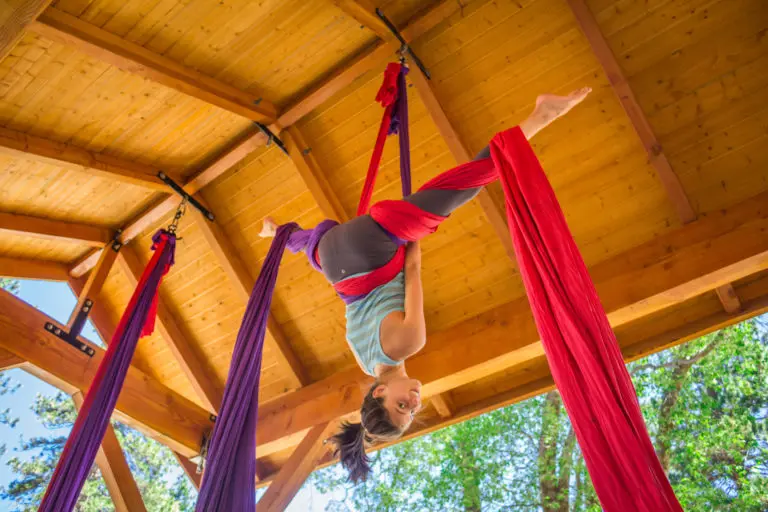 Put on an Original Performance
As much fun as it is to learn the skills and tricks that go into a Cirque show, no Cirque experience is complete without a performance in front of a crowd. At the end of the week, your child will put their skills to use in Pali's own aerial pavilion.
This gives them an opportunity to take pride in the work they've done and what they've learned throughout the week while enjoying ever performer's greatest reward: seeing the smiles on a crowd's faces. All the while, campers gain more comfort being in the spotlight: a skill that will help them throughout life.
The Best Cirque-Style Summer Camp
Plenty of kids go to camp over the summer. They have great stories, build friendships, and enjoy a change of pace from their typical daily routine. Not many of them, however, enjoy all of these aspects of summer camp while also learning how to fly on a trapeze, juggle, twirl fire, and slack line.
Our Pali family is proud to offer the best Cirque-style summer camp around, giving your kids a fun and exciting experience while giving them personal skills they'll be able to benefit from throughout their entire lives. For more details, contact Pali Adventures about this and other unique summer camps we offer.
Click the chat button on the right!
Not What You're Looking For?
If this specialty didn't absolutely blow your mind, take our quiz or give us a call to find one that will!