Best DJ Summer Camp in Southern California
Summer has arrived, with its waves of heat and its crowds flocking to the beach. As a parent, you might also worry that this summer will be three straight months of your child sitting on the couch binge-watching Netflix or playing one video game after another. For decades, parents have solved this problem by keeping their kids busy with summer camps. If you want your child to get even more out of their camp experience, though, choose a camp based on their interests. For all the Skrillexes and born entertainers, they'll be the perfect fit for the best DJ summer camp around. Here's a peek into what your child will experience at Pali Adventures' DJ camp.
Get Familiar with DJ Equipment
Every great musician needs to know their instrument inside and out, and DJs are no exception. A DJ's instruments just happen to be mixing boards and turntables instead of guitars and drums. During their week at our DJ camp, your child will get to know all the most common types of DJ equipment they need to know about. They'll have the opportunity to experiment and get a grasp on what each control does and how they can all come together. We believe in hands-on, experiential learning, and that is what we provide for our campers at Pali.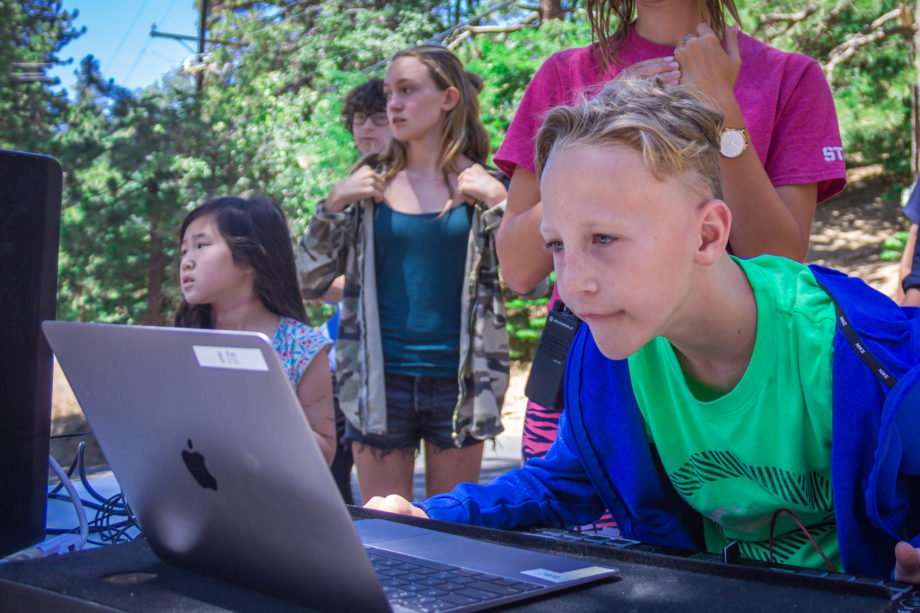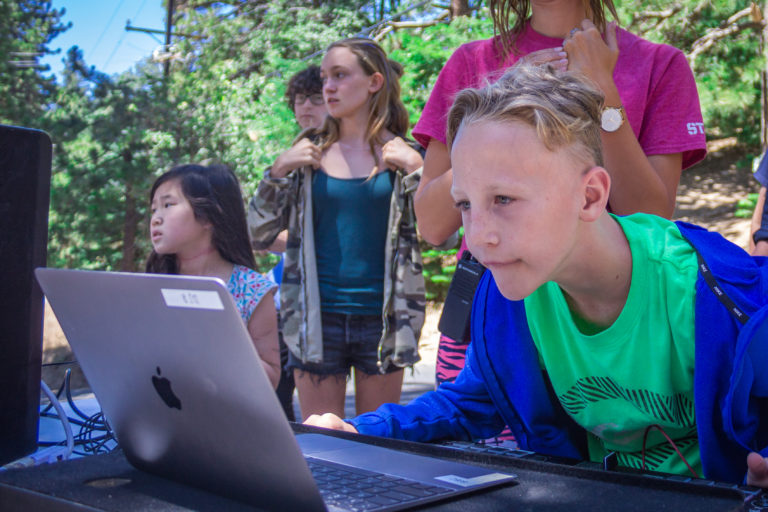 Learn DJ Techniques
As crucial as it is to learn their equipment, being a great DJ takes more than reading an instruction manual or two. Our instructors will teach your child a wide range of DJ techniques, such as mixing sounds, sampling, matching beats, and more. Techniques like these give your child the power to translate the musical ideas in their heads to real-life songs. Your child will even be able to pull those techniques together to make their own mixes during their time at camp.
Benefit from the Pros
As with any art or trade, there are certain aspects of DJing that you can only learn from experience in the industry. For that reason, we're proud to bring in professional DJs as your child's instructors during their camp week. These pros help our campers turn their new knowledge into action. They'll also teach your child all the latest trends and new advances in the DJing world, which is constantly evolving.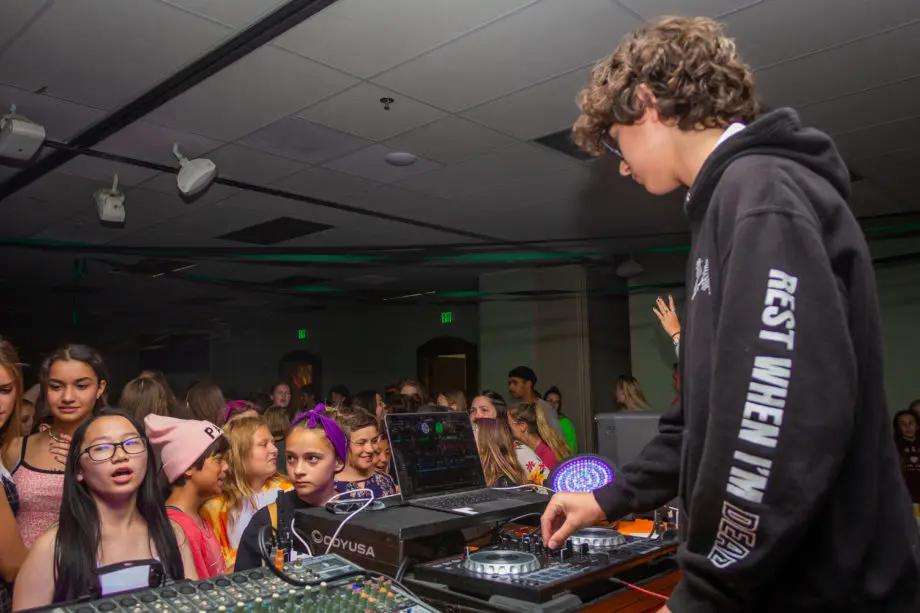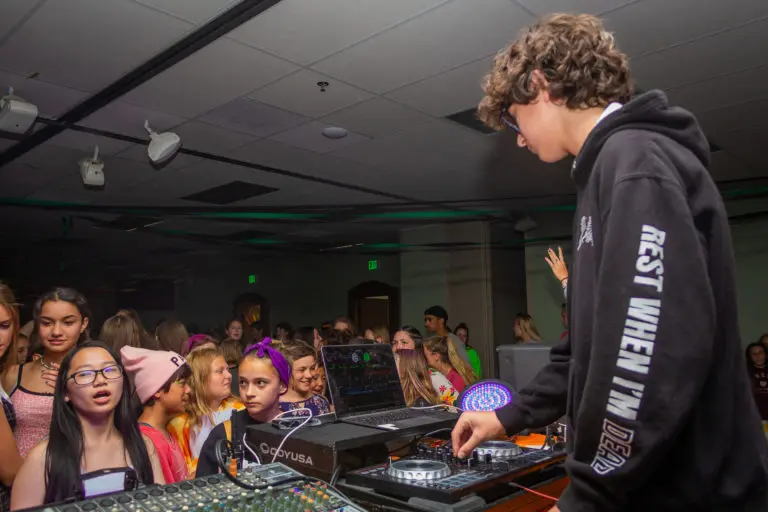 Become Software Savvy
As we mentioned above, DJs need to learn to use their equipment the same way any other musician learns their instrument. For DJs, though, it doesn't stop there. They have to work with software on top of the physical equipment they use. Throughout their time at Pali's DJ camp, your child will learn how to use popular mixing software to transform the sounds they've captured into well-produced songs. Between the equipment, the techniques, and the software, your child will be able to manipulate sounds into music like a pro.
Build "Character"
Music isn't just about music. It's also about performing, and that's as true for DJs as it is for traditional musicians. Every great DJ has a "character" they play on stage, and your child will learn how to build that element into their performance as well. Our instructors will help them discover and cultivate their DJ persona. They'll guide your camper in putting their persona into action and using it as a theme for their performance as a whole.
Start a Portfolio
For every child at our DJ camp, our hope is that they'll continue on with their passion for mixing music, whether it becomes a hobby or even a career or side gig for them. To do that, though, they'll need to be able to show off what they can do. During their week at Pali, your child will take a step toward that process by recording their own original mix. Not only does this give them the first piece for their portfolio, but it teaches them the full process of recording their music, from coming up with the initial concept to the finished product.
Entertain a Crowd
As we mentioned above, our Pali team is big on experiential learning. We're also big on giving kids the opportunity to put those new skills into action. For that reason, every child at our DJ camp will have the opportunity to DJ our Pali dance at the end of their week at camp. They'll be able to experience the exhilaration of breathing life into a crowd of people and to watch that crowd enjoy their music. In this case, the crowd happens to be the entire Pali camp: campers not only from our DJ specialty but from all of our specialties.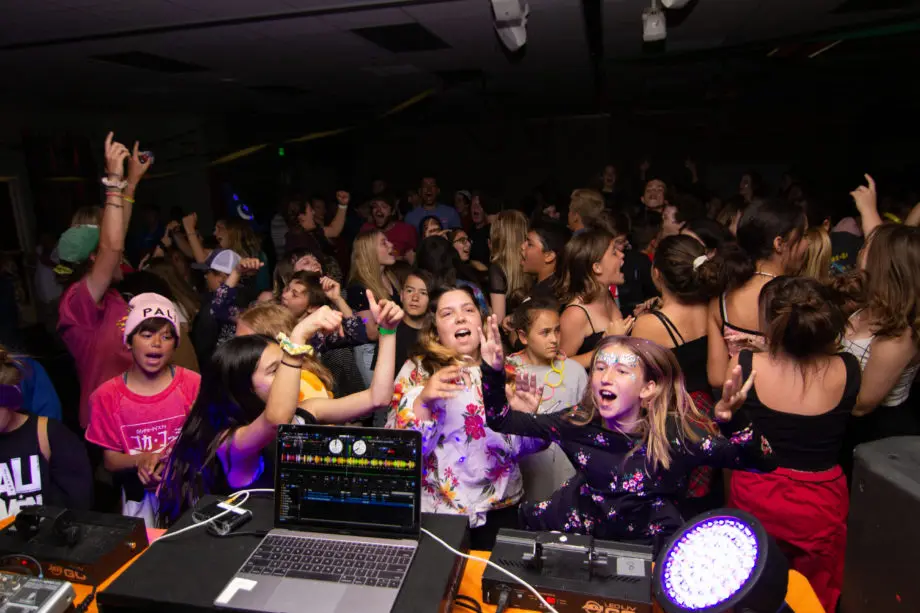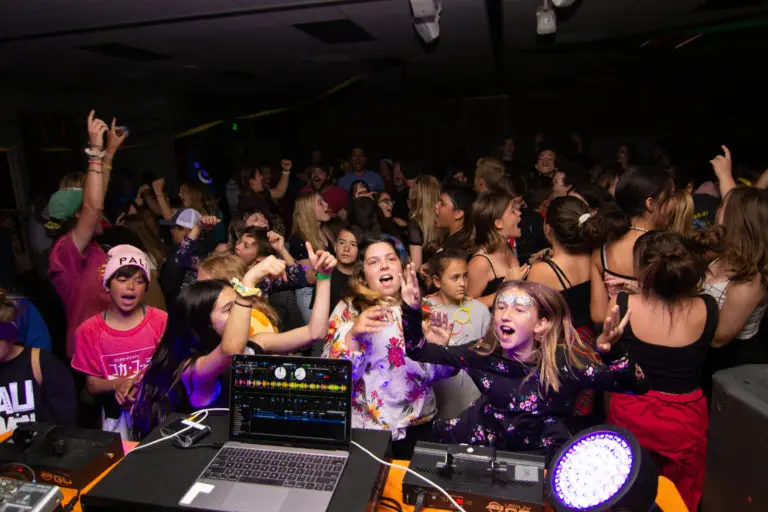 We aren't new to the adventure of teaching and caring for kids. We recognize that even the most passionate budding DJ would get tired of working with that same subject day in and day out. We also recognize that a summer camp is a perfect opportunity for kids to try new things, and we want all of our campers to enjoy that benefit.
To that end, your child will be able to choose from our list of over 70 elective activities every day. From ziplining to arts and crafts, from laser tag to jet skiing, every camper can find options they enjoy, whether they're taking a leap into an activity they've never tried before or taking advantage of the opportunity to do something they love that isn't accessible to them at home. Between their DJing experiences, elective activities, and evenings around the campfire, your child will also have ample opportunity to meet new friends from across the country.
For growing musicians who want to learn guitar or piano, you can find instructors around every corner. For kids who are more interested in electronic music and DJing, on the other hand, you may have a hard time finding someone who can teach them to spin. To give your child the chance to dive into their potential this summer, you won't want to miss the best DJ summer camp in Southern California. To learn more or to sign up for our next session, contact Pali Adventures.
Not What You're Looking For?
If this specialty didn't absolutely blow your mind, take our quiz or give us a call to find one that will!