Best Secret Agent Summer Camp in Southern California
Would your child have James Bond movies playing on a never-ending loop if they could? Do they use somersaults to get from one side of the living room to another? Are you constantly finding them sleuthing throughout the house or hiding around corners? If so, you could have a future secret agent on your hands. If you're looking for a way for your child to have a great time this summer without putting their safety at risk or getting sucked into a marathon of secret agent movies, look no further. Pali Adventures is known for having the best secret agent summer camp you can find, including the following perks and more.
Gain Transport Skills
If your child watches getaway scenes with awe, they'll love the opportunity to be a part of the action at Pali. During their time at our secret agent camp, they'll learn thrilling maneuvers on ATVs. All the while, our skilled staff will maintain safety as their top priority and teach your kids how to pull off the awesome moves they love while keeping their ATVs upright and taking the necessary safety precautions.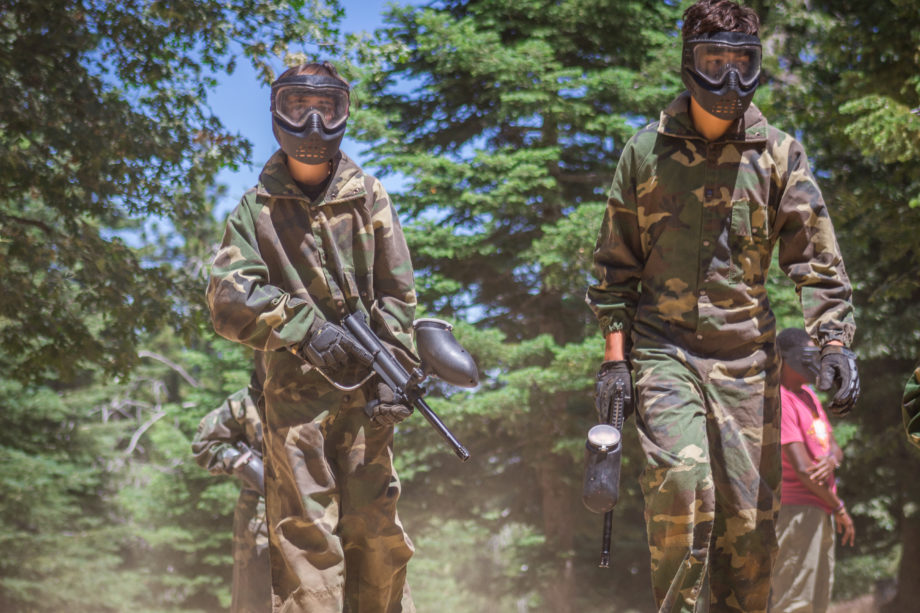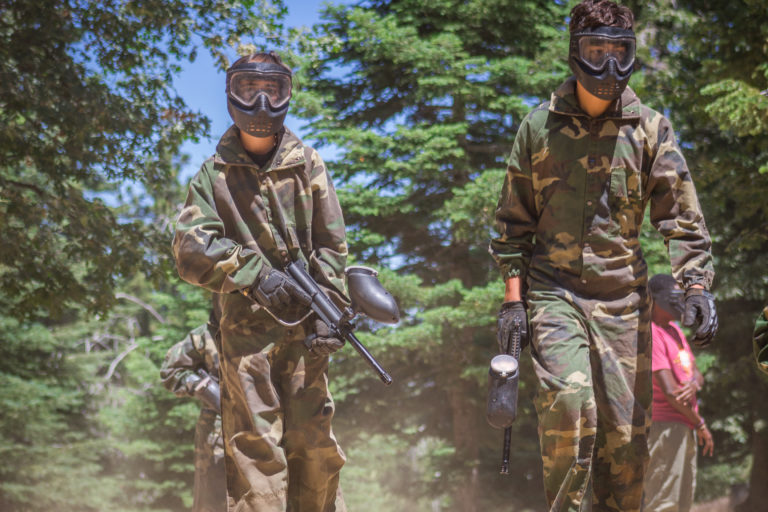 Learn Hand-to-Hand Combat
Every great secret agent movie has a few battle scenes that end up with engrossing hand-to-hand combat. During our martial arts and self-defense sessions, your child will have the opportunity to learn a long list of moves they've seen and admired in movies. They'll learn how to put their favorite moves to use safely, but they'll also gain practical self-defense skills for their daily lives.
Learn Tactical Techniques
Tactical skills are an essential part of every secret agent's resume. From developing strategies to sneaking up on an opponent, there are certain skills you can only gain on a battlefield. To offer a safe but still fun alternative, we make use of our paintball space. Your child will learn how to work around and work with obstacles, put teamwork to use, and launch full-scale paint attacks on their opponents.
Scale Buildings Without the Buildings
Full disclosure: we can't teach your child how to scale the side of a building with suction cups. Chances are that this isn't something you want them doing in their free time anyway. What we can do, though, is give them a crash course in airborne tactical adventures on our ropes course. Your child will have a great time leaping from rope to rope and flying through an obstacle course. As an added bonus, it's a great form of exercise.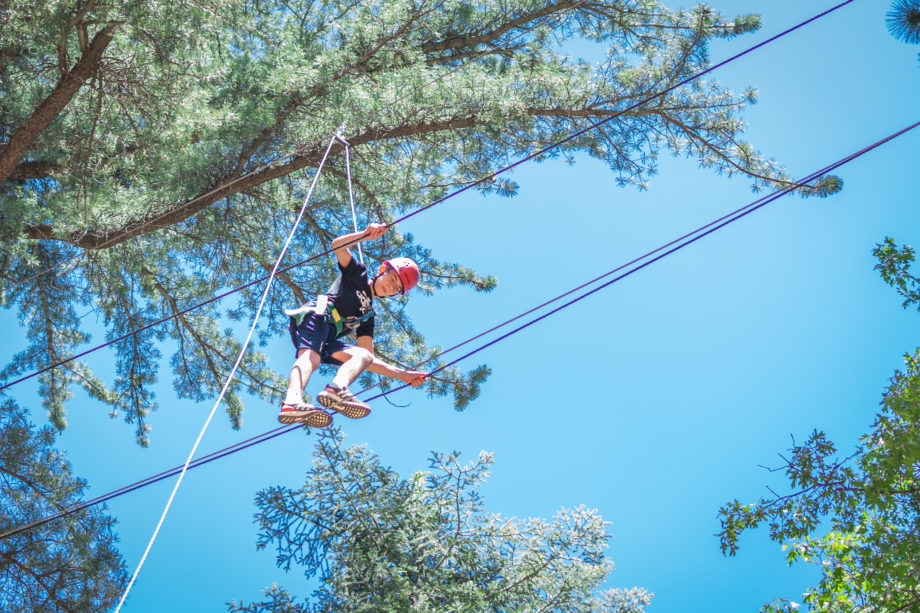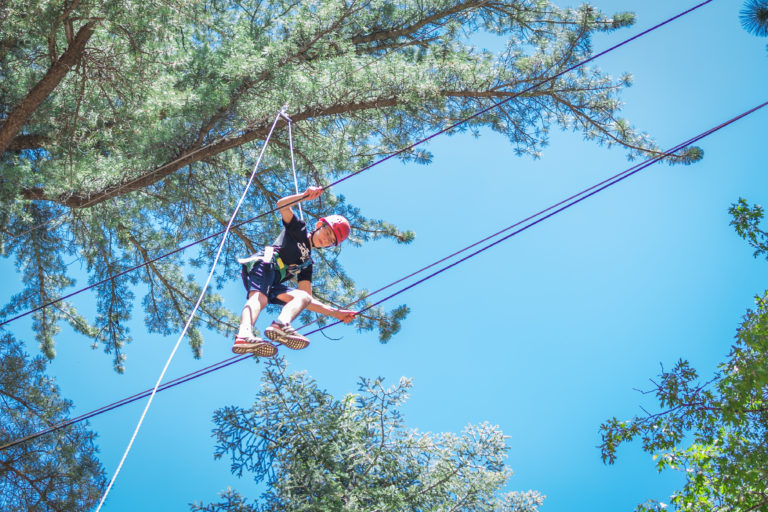 Get Comfortable with Weapons Safely
For many kids, their "secret agent training" wouldn't be complete without spending some time learning weapons tactics. During our secret agent summer camp, our experienced and cautious instructors will give campers lessons on riflery as well as archery. The target practice is great for your child's coordination, and they'll get to try the fun challenges they've seen in their favorite movies…within reason. Rest assured, though, that our instructors are extremely well-versed in weapon safety, so they'll not only keep safety precautions in place throughout the camp but will also teach your child all the safety tips they need to know.
Go a Step Further
The core activities in our secret agent summer camp are thrilling enough for any camper. If your child wants to take it a step further, though, they have the option to go on an extra mission: an overnight mission. This gives them the opportunity to get more in-depth with their secret agent training while also indulging in a favorite for any great agent: sleuthing around in the dark. It's the perfect opportunity for your camper to pull together all the new skills they've learned throughout the week to complete a mission from start to finish.
Earn Credentials
With all the awesome activities they'll enjoy throughout their time at our secret agent camp, your child will be thrilled to tell their friends back home. There's a chance, though, that their friends won't believe all the great stories they bring back with them. That's why every growing secret agent that goes through our camp gets to earn their credentials along the way. We'll end the week with a graduation ceremony for all of our newly trained secret agents, complete with customized dog tags they can take home to signify their new skills.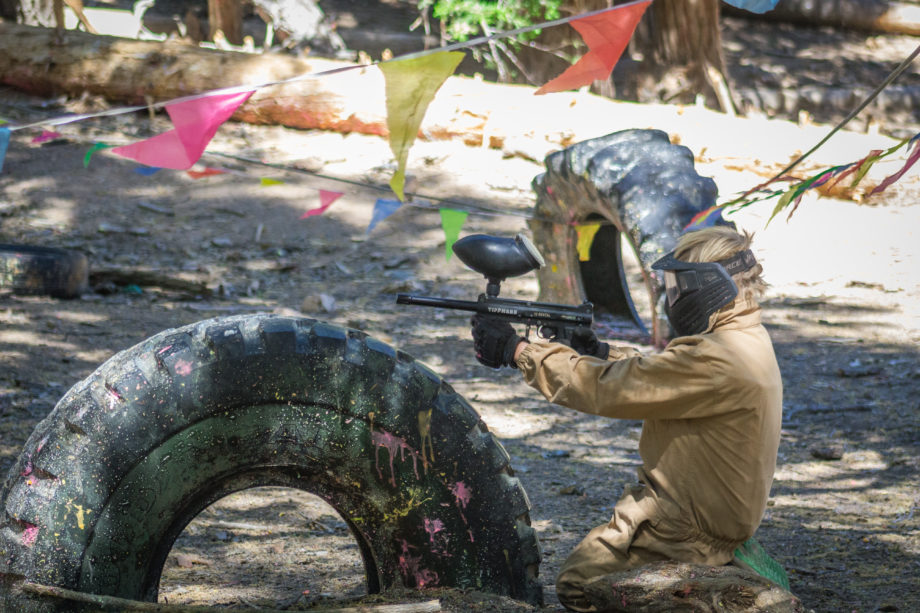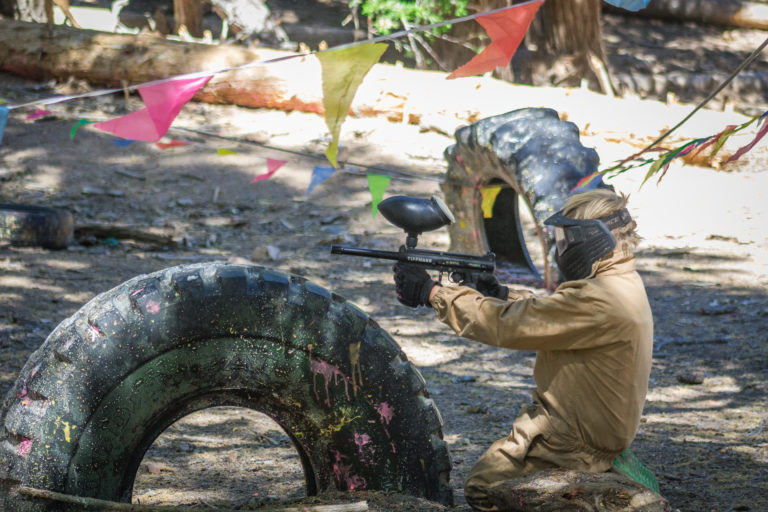 Become a Renaissance Child
We aren't proposing sending your child back in time. You may have heard the nickname "renaissance man" or "renaissance woman" as someone with a wide array of skills. At Pali Adventures, we believe in giving every camper the opportunity to become a renaissance child. In addition to their secret agent training, your camper will get the opportunity to choose from more than 70 electives to fill in their week at camp. These electives include everything from cooking, arts and crafts, and music creation to gaga, trapeze, and tubing.
Make Connections
Every secret agent is only as good as their network of connections. In fact, learning how to meet new people and expand their circle of friends is a skill that will help every child throughout their life, and Pali Adventures is the perfect opportunity for your child to hone that skill. Pali's great reputation means that we have campers from all across the country. Your child will be able to meet plenty of kids with similar interests within their secret agent activities, but we also incorporate events which bring together campers from all our specialties, so there's no limit to the number of connections and friendships your child can form.
Summer presents a unique challenge for parents. You can your child to enjoy their time off school and to have a refreshing break. At the same time, you don't want them to stop expanding their minds just because they aren't in a classroom. Pali Adventures' secret agent summer camp is the perfect middle ground: a week of activities your child will enjoy while building useful skills like socializing, coordination, and getting out of their shell to try new challenges. To give your child that gift this summer,  contact us to learn more.
Not What You're Looking For?
If this specialty didn't absolutely blow your mind, take our quiz or give us a call to find one that will!