Best Street Art Summer Camp in Southern California
If you can dream it, you can make it happen! We know that the classroom offers a variety of activities that can enrich our children's education and build the foundation of growth. But some kids want to learn something unique and to help them unleash their creative juices and to express themselves positively. At Pali, we have just the answer for them with our Street Art program.  Are your children inspired by the works of Banksy, Plastic Jesus, and CRISP? If so, they've come to the right place.
Our world-class counselors have years of experience in Graffiti and Fine Art and will walk through the process with every camper to nurture their creative spirit.  Students will take ideas, situations, and other thoughts and will create a variety of stencils and then use spray paint to bring those ideas to life. Not only will they create graffiti art, but they will also design breath-taking murals and other works for art, which will be displayed for all Pali campers to see. Let your child hone their creative juices and find out why we are the best street art summer camp.
Unleash Your Inner Banksy
When creating art, it's not just a way to show how creative you can be; it's a valid form of expression. Used to express the different socio-political movements around the world and other types of speaking out, street art has captured the attention and inspired people from all walks of life to insight change. The most famous of all street artists is Banksy, whose work is applauded by millions of people.  Students will begin to expand their horizons by using techniques that aren't considered traditional to create large scale artwork.
Campers will start by using virtual reality to learn the very basics of street art, before making their stencils and bringing their ideas to life. Instructors will work with them closely to help each of your children fine-tune their artistic skills.  They will also learn how to work independently as well within a team setting while using critical thinking skills to make their designs. Each child will build more self-confidence while making friends and learning this unique art form. Let them channel their inner Banksy with our Street Art Camp.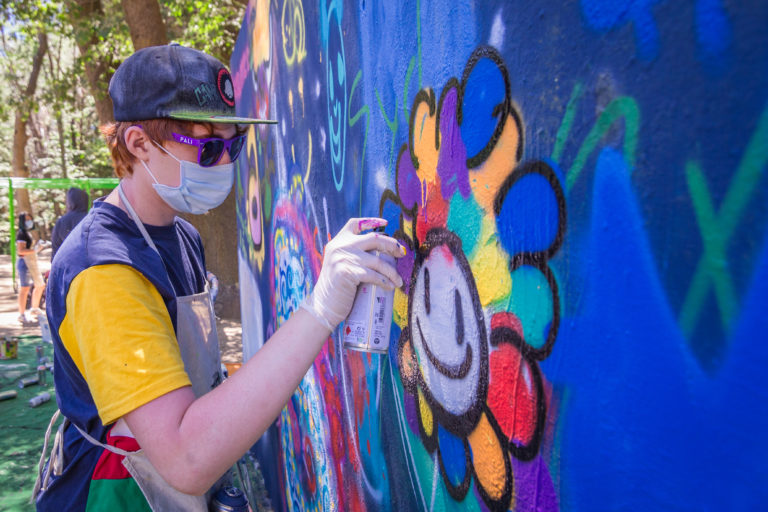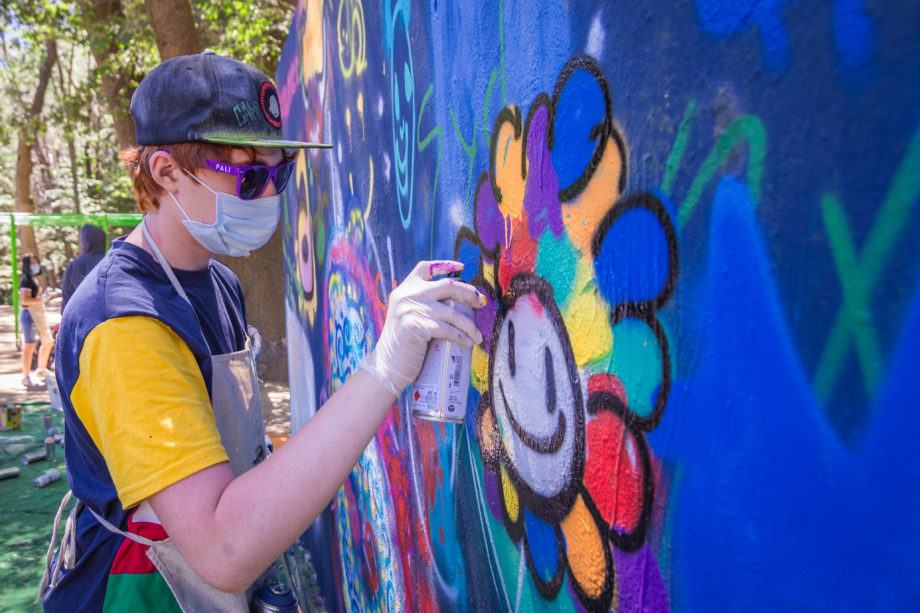 Learn About Street Art
Bring your art from the streets to Pali Adventures, where everyone will get to witness your talent. Since its humble beginnings in the 1920s, street art has evolved from the gangs of New York to some of the most stunning forms of modern expression. Our instructors will work closely with each camper to learn the tricks of the trade, from stenciling to creating murals. Your child will learn how to take a sketch, then use a variety of spray paints and stencils to create modern works of art for all of our students to see. Some of the skills they will work on include:
Visualization

Sketching

Creativity Outside of Everyday Art

Using non-confirmative methods to create expressive pieces using spray paint
Using creative expression such as street art provides a ton of powerful benefits for children, beyond just being able to draw and coloring within the lines. Some of the things that using street and other forms of art can do for your child are:
They learn how to think outside of the box

You develop the ability to focus

Collaboration

Ability to receive criticism

Cultural Awareness

Bilateral Coordination

And several others  
 Not only are the benefits amazing, but most importantly, your child will have a great time learning the different techniques of creating different types of street art. We think that all children deserve a well-rounded approach when it comes to learning and development. Our counselors have been creating various kinds of street art for years and work hard to allow campers to unleash their inner Banksy.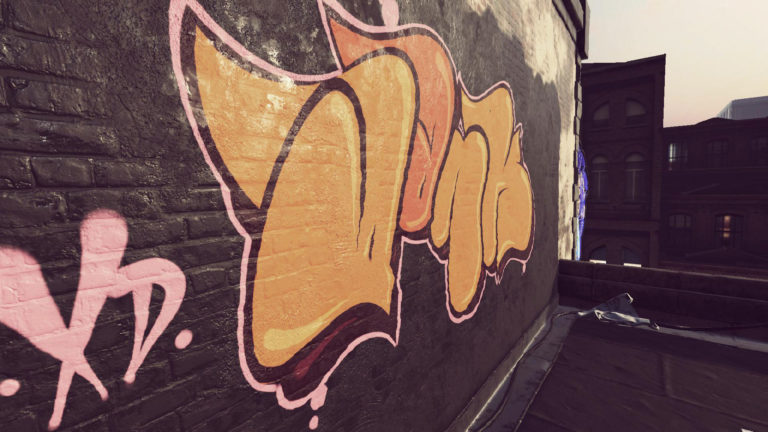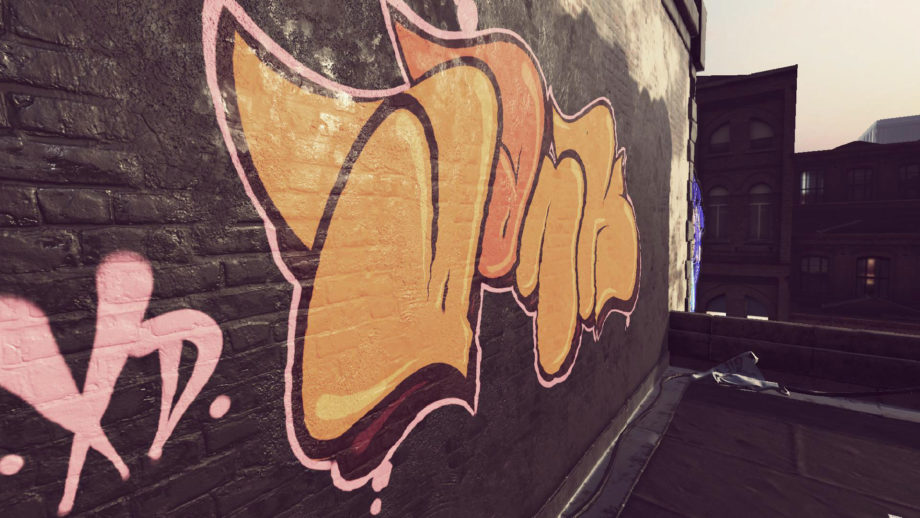 So Many Activites to Choose From
We at Pali, make sure that your children are never bored when they attend one of our camps. With more than 70 extracurricular activities to choose from, your children will not have a problem finding something that they love. Each elective will make their time at our camp a one-of-a-kind experience that they will always remember.  Some of the activities that are available include:
Yoga

Culinary

ATV

Basketball

Gaga

Inflatables 

And many more
Your child's day will begin with Street Art activities; then in the afternoon, they will participate in their elective courses. By evening, our campers participate in what we call fun! Every night, an even more significant activity happens, and it helps campers make new friends while cheering on their fellow students. Some of our evening activities include:
Color Chaos

Pandemonium

Themes and Dances

Mimic Mania

And much more
At Pali, we encourage our campers to participate in several activities, so they can try new things, meet new friends, and learn skills that will help them through life. We want your child's adventure to be unforgettable, and with a mixture of different activities, so they can reach their goals. 
Get Creative with Our Instructors
At Pali, we take great pride in bringing your children the best instructors to nurture and encourage them to be their absolute best. Each counselor has several years of experience creating some of the area's best art, and they work with students to teach them the tricks of the trade. They come from all over the planet to help inspire and connect with each child they come across. 
Each camper has 1-3 counselors to make sure that there are 24-hours of personalized supervision every day. We train our staff to handle the day-to-day activities of their students and to meet the specific needs of each child they work with to help them grow. Our goal is to make sure that your child is in a safe and fun environment so that they can focus on learning.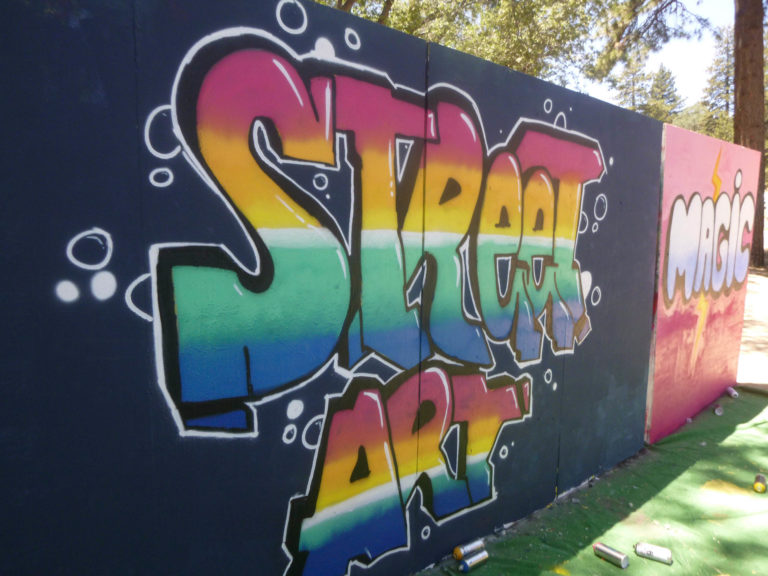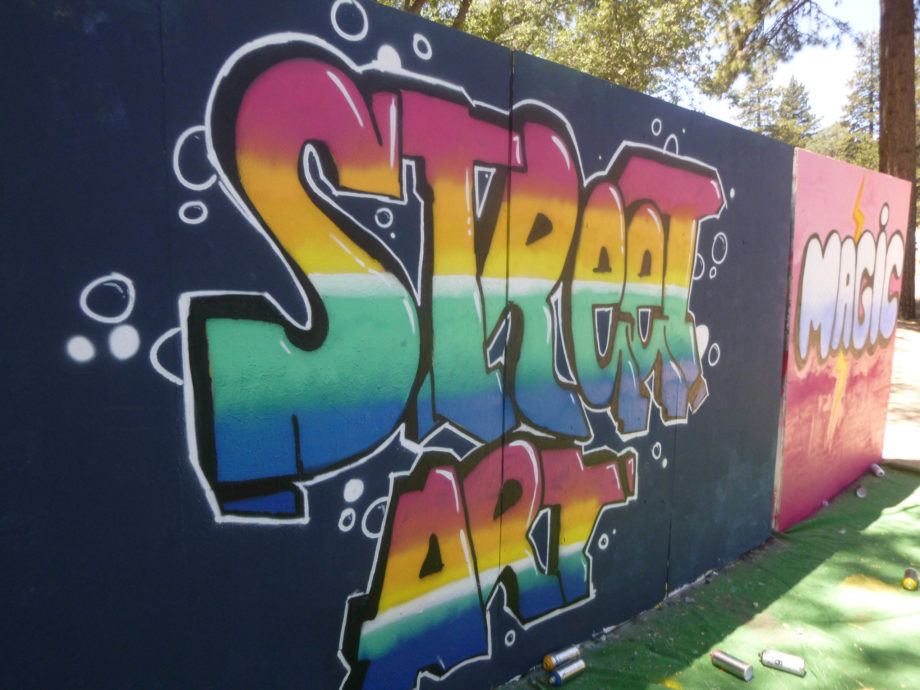 See Why We are the Best Street Art Summer Camp
Pali offers students the opportunity to channel their creative side while learning the importance of collaboration with our Street Art Camp. Our instructors inspire and nurture each child to show off their artistic skills on a larger scale.   When children are allowed to express themselves through art, it not only helps them build essential life skills.. It also helps with self-confidence and channels their creativity on a whole new level. To learn more about why we have the best street art summer camp around, enroll today!
Not What You're Looking For?
If this specialty didn't absolutely blow your mind, take our quiz or give us a call to find one that will!